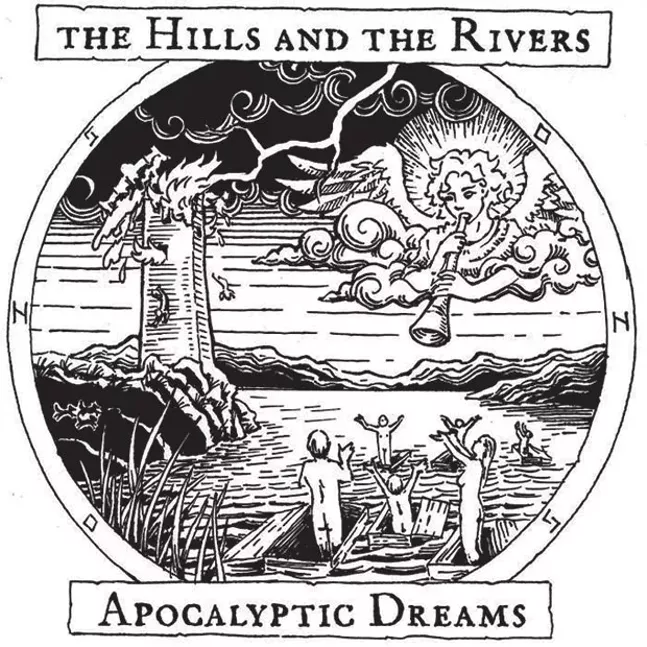 The Hills and The Rivers
Apocalyptic Dreams
Self-released
thehillsandtherivers.bandcamp.com
The Hills and The Rivers are a seven-piece making folk music that leans into the gloomier, spookier side of folk. Its latest album, Apocalyptic Dreams, is an exploration of anxiety about the earth's decimation at the hands of humanity, and fighting despair in the face of impending doom while staring it straight on.

By featuring more than a dozen different instruments on the record, The Hills and The Rivers manage to create a sound that is orchestral without relying on electricity. The music on the record sounds as it would on a street corner or in a dive bar without a working sound system.
Apocalyptic Dreams hints at a larger-than-life narrative, as if the album is just waiting to be the score to a dark musical. From the ominous entrance "Secondhand Grin" to the celebratory conclusion "Folk Steady," Apocalyptic Dreams is a journey worth taking.