Newer plays, and voices new to Pittsburgh, are dominating theater this fall.
On the 10th anniversary of Hurricane Katrina, Caravan Theatre presents the Pittsburgh premiere of Lower Ninth (opens Sept. 24). The 2008 play — set on a rooftop during the storm, where two men await help alongside a corpse — is by Beau Willimon, the House of Cards showrunner and screenwriter.
Choir Boy (Sept. 25) is the latest Pittsburgh premiere for Tarell Alvin McCraney, known here for The Brothers Size and Marcus; or, The Secret of Sweet. The REP stages this 2013 coming-of-age drama set at an elite boarding school for young African-American men.
Playwright Andrea Lepcio (Looking for the Pony) returns to Off the Wall Theater with Tunnel Vision (Oct. 16), a drama about two women confronting their pasts and each other. Also at Off the Wall is Scared of Sarah (Dec. 4), Laura Brienza's new play about an upwardly mobile couple who fear their unborn child might be autistic.
Expect additional challenging theater as Throughline Theatre Co. offers the Pittsburgh premiere of Brainpeople (Oct. 23). Jose Rivera's 2008 play is set in a dystopic near-future where a host invites two guests to a dinner party fraught with mystery and menace.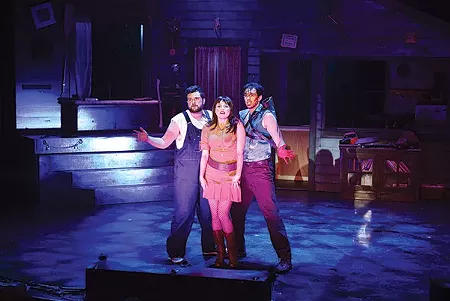 City Theatre launches its season with one of the best-reviewed new plays of 2013: Conor McPherson's The Night Alive (Oct. 10), a drama set in Dublin's demimonde. While McPherson (The Seafarer) is familiar to Pittsburgh audiences, City introduces us to both acclaimed playwright Dominque Morisseau and Sunset Baby (Nov. 7), her drama about a young woman, a street hustler whose father, once part of the black-liberation movement, tries to reconnect.
Joe Pollono's dark comedy Small Engine Repair (Nov. 19) premieres locally at barebones productions. Chickens in the Yard (Nov. 20) inaugurates Quantum Theatre's Gerri Kay New Voices Program with a story about "fragile couples and developing unconventional families," from Pittsburgh's own Hatch Collective. And while we don't normally associate December with serious (let alone seriously profane) theater, that's what we'll get as Point Park Conservatory presents the local premiere of Our Lady of 121st Street (Dec. 4). The 2002 comedy by Stephen Adly Guirgis (The Motherfucker With the Hat) is a large ensemble work revolving around the death of a beloved nun in uptown Manhattan.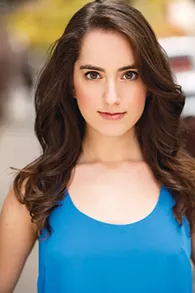 There'll also be new plays as part of the Pittsburgh Cultural Trust's India in Focus festival (see page ???) and, for the sanguinary-minded, Evil Dead The Musical (Oct. 29-31), a touring comic take on the gory "Evil Dead" films, at the Byham Theater. The Benedum Center, meanwhile, hosts the touring production of A Gentleman's Guide to Love & Murder (Nov. 17-22), the 2014 Tony-winner for best musical. And the revitalized August Wilson Center hosts the Royal Shakespeare Company's Sancho: An Act of Remembrance (Dec. 10 and 11), a one-man show about famed 18th-century African-British composer and man of letters Charles "Sancho" Ignatius.
Theater-goers seeking older or classic work won't be out of luck. Pittsburgh Playwrights Theatre Co., for instance, stages Dulcy (opens Sept. 26), an early one by hometown legend George S. Kaufman and collaborator Marc Connelly (himself a McKeesport native). As artistic director Mark Southers continues recuperating from a bad car accident, this 1921 comedy, with its cast of 11, is directed by Corey Rieger.
Pittsburgh Public Theater opens its season with The Diary of Anne Frank (Sept. 24), the 1955 adaptation of the iconic book. Point Park's Conservatory has both Sondheim's Into the Woods (Oct. 16-25) and Ibsen's The Wild Duck (Nov. 6). And Bricolage Productions has two live-radio-style Midnight Radio shows: a dramatic adaptation of Orwell's 1984 (Oct. 29) and the rather lighter-hearted, locally customized holiday spoof Yinz'r Scrooged (Dec. 3).