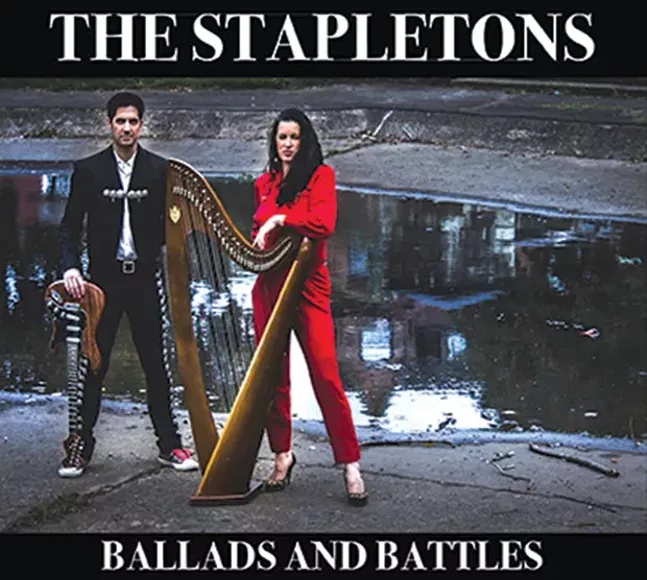 The Stapletons
Ballads and Battles
Self-Released
www.thestapletonsmusic.com
Husband-and-wife duo The Stapletons use a Mexican guitar and a Celtic harp to create songs that mix classical sounds with Appalachian folk sensibilities. Their album Ballads and Battles showcases bright harmonies ("Carry Me Home") and pretty, open arrangements ("Star Sailor"), which creates an instrumental bed for stories about events real and imagined.
The album's peak track, "Ballad of the Arsenal Girls," tells the story of the 78 women who were killed in the accidental explosion of the Allegheny Arsenal, in Lawrenceville, during the Civil War. The harrowing tale is sung in Kate's haunting voice, with Casey's melancholy harmonies underpinning the tragic recounting. The story is heavy, and The Stapletons do the historical event justice with their bittersweet musical memorial.
For Fans Of: Harps, updated baroque, medieval clothing