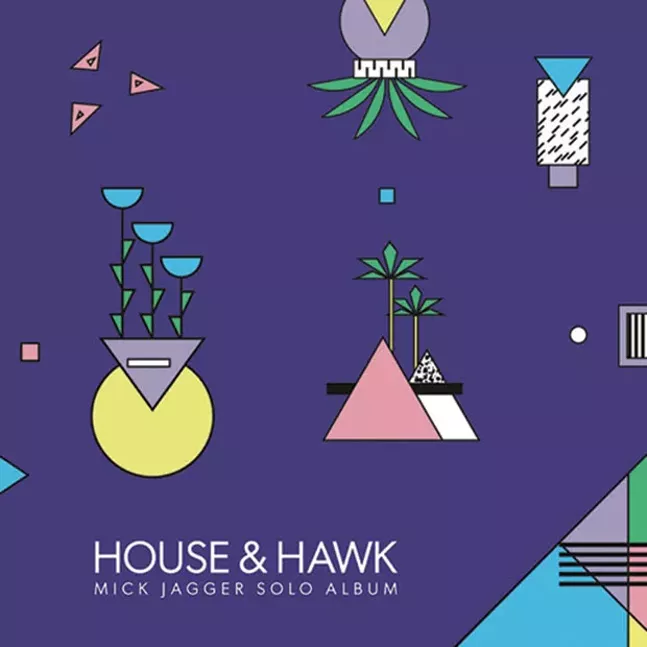 House & Hawk
Mick Jagger Solo Album
Heavy River Record Co.
www.houseandhawk.bandcamp.com/
House & Hawk is a local pop duo that fuses elements of indie rock, electro-pop and soundscape artistry to create a sound that reaches into many pockets of electronic music. On its latest album,
Mick Jagger Solo Album
, H&H creates a flowing voyage through different sonic landscapes.
Alexander Strung (vocals, guitar, bass, synth) and Steve Ninehouser (guitar, bass, synths, drum machine) put their creative minds together to compose songs that feel expansive, like you could listen to them many times over and each time pick up on a subtle synth sound, dynamic or riff that you missed before.
Strung's gentle vocals and harmonies are a comforting-human anchor in a sea of digital sounds, particularly on tracks like the meandering epic "Tin Machine Singer." In 11 minutes of shifting musical themes, Strung's lyrics weave a tale of hunger for affection, acceptance of loneliness and eventual hope. His falsetto also drives the tone of '80s pop tinged "Stung (The Sweater Song)" and "American Beatles."
"Private Image Unlimited" and "George Michael" are two of my favorite tracks on the record, as they serve as nice outlier. "George Michael" is a slightly grimier track with Hollywood-esque campiness, the kind of track that makes sense to crank in your shitty banged up convertible as you cruise through the trash-ridden streets. "Private Image Unlimited" on the other hand is a more digitized track with a moodier energy and softer touch.
Everything on this record sounds really nice. The synth sounds are super pleasing and pair nicely with the guitars and live drums.
Mick Jagger Solo Album is intended to be listened to in its entirety on vinyl (the purple vinyl is gorgeous), but it's worth digging up the full digital album on Heavy River Record Co. to have on hand for long drives in the dark.
For fans of: Neon signs, inflatable cacti, cold night air