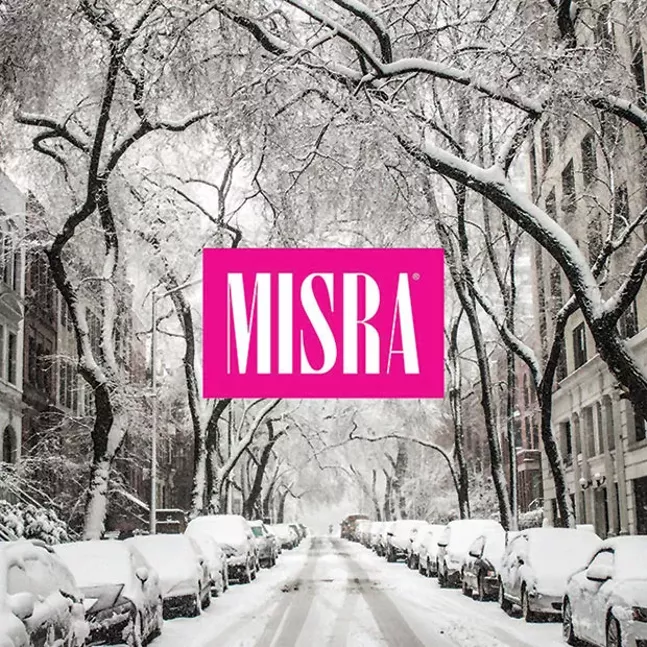 A Very Misra Christmas
Various artists
Misra Records
www.misrarecords.com
At a certain point while listening to Misra Records' new holiday compilation record, A Very Misra Christmas, I realized I had no idea which songs were originals and which were covers. To be fair, I have little-to-no knowledge of Christmas music outside of the Top 40 choice nugs and John Williams' Home Alone score. But the ambiguity created here owes more to the performers' skills than to my ignorance of Christmas music; these people can sell a tune.
Brett Staggs & The Daylight Moon kick things off with the bright and upbeat "Dancin' on Christmas Eve." Off the bat, the production highlights part of the album's whole appeal. I think part of what turns people off Christmas music, in general, is that it's so polished, sugary and clean (aside from the occasional grandmother/reindeer hit-and-run or "Baby It's Cold Outside"). Staggs' "Dancin'," on the other hand, feels appealingly unpolished and sincere. It's not lo-fi, but the production value that runs through this song (and the whole album) maintains some edge, with a little hiss here and there; it makes the performances feel lively, rather than showy or propped up.
"The Only Thing Missing Is You," from Shannon and The Merger, provides another highlight in a slow, bittersweet ballad that sounds an awful lot like it might be a cover, but isn't. Action Camp offers one of the album's starkest tonal changes with "Wintry," a sullen but warmly produced guitar track that would sound at home on any Beach House record. Another worthy outlier is Linen Closet's eerie vocal cover of Benjamin Britten's "That Yonge Child." The most fun entry goes to Tai Chirovsky's cover of The Killers' "Don't Shoot Me Santa."
Despite the title, none of these artists are signed to Misra at the moment. The label put out a call for submissions, and this is the result, which I think is actually way cooler than rounding up a label's own artists. And you can hear the difference: These folks want to play these songs, and they seem to be having a blast doing so.