Point Park University senior Ren Finkel is pretty active in her school.
She can tell you how much tuition has increased over the past four decades. She's participated in the university's chapter of Habitat for Humanity. And she's a member of the university's Student Solidarity activist organization.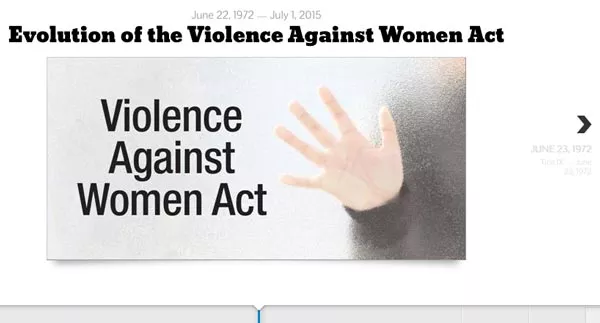 But if Finkel or a friend were to be sexually assaulted tomorrow, she wouldn't know how to report it, or where to turn for support on campus.
"I wouldn't know," says Finkel. "I'd have a few ideas. I know a few guidance counselors. I know the campus police's number, but I wouldn't really know where to get help. And if I don't know, it worries me."
Point Park is one of two Pittsburgh universities being investigated by the U.S. Department of Education for their past handling of sexual-assault cases. For the first time, in 2014, in an effort to increase transparency and awareness, the department released a list of the schools being investigated for Title IX violations.
Carnegie Mellon University is also on the list. The more than 100 schools currently being examined across the country have been accused of failing to fairly investigate and arbitrate cases of sexual violence.
But a new law should prevent future mishandling of such cases, in time for students returning to school in the fall. The federal Campus Sexual Violence Elimination (SaVE) Act, that went into effect July 1, requires colleges and universities to revamp policies dealing with sexual violence.
"The Campus SaVE Act makes a huge leap forward in protecting college communities and providing resources for victims of domestic or dating violence, sexual assault and stalking," says U.S. Sen. Bob Casey (D-Pa.), who spoke to reporters during a July 1 conference call on the bill. "When students start, or return to, college in the fall, they will benefit from new prevention programs designed to reduce sexual abuse and dating violence, and will have new protections under the law."
Local victim-advocacy organizations have supported and championed the law. And local university administrators say much of what's required under the new regulations is already in place. But some students, primarily at schools on the list of those being investigated, are reserving judgment until they see for themselves the legislation's impact on campus sexual violence.
"I want to give the university a chance to stand by its students, but I really think it's something we're going to be keeping an eye on," says Finkel. "It's such a direct threat."
The new rules were included in the March 2013 reauthorization of the Violence Against Women Act, as part of the Clery Act, which requires higher-education institutions to disclose information about crime on and near campus, at the time it occurs, and as part of an annual security report.
Under the Campus SaVE Act, each institution is required to document annually its awareness-and-prevention program for domestic violence, dating violence, sexual assault and stalking, as well as the procedures it follows when these crimes occur.
Schools must also explain to students, in writing, what their rights are anytime a student reports sexual violence. This should include the victim's right to notify law enforcement, receive help from the school in reporting, and seek a protective order.
"Full implementation of the Campus SaVE Act is a big step toward the goal of protecting every student," says Casey, who co-authored the legislation.
Institutions must also teach bystander education, which is a prevention strategy that focuses on teaching male and female students that they have a responsibility to prevent sexual assaults and how to do this.
Noncompliance can result in fines up to $35,000 per violation and loss of eligibility for federal student-aid programs.
"We know that the fight to eliminate campus sexual assault will not end overnight, and it won't end with these changes," says Casey. "But this is telling the whole community [that] this is your problem. It's everyone's problem. Everyone has to be part of the solution."
The prevention and education aspects of the new regulations are what Finkel says are especially important.
"A lot of instances of rape and sexual assault are not someone being pulled off the street by a stranger," says Finkel. "I'm hoping that's part of this whole education thing."
Finkel said Point Park currently has a few presentations for students that focus on sexual assault. But she'd like to see more education on consent. It's a topic, she says, which was largely absent from the sex education she received growing up.