The Kelly-Strayhorn Theater's popular newMoves Contemporary Dance Festival is going international. Headlining the fourth annual showcase, held May 10-12, is Hungary's Bloom! Dance Collective. The troupe — the first overseas company to perform at the festival — joins a wealth of local artists and regional guests in what Kelly-Strayhorn executive director Janera Solomon characterizes as a more adult festival.
"A lot of the works this year are of an adult nature and have adult themes," says Solomon. This year's festival will also be without the family-friendly YouthMoves program from years past. (A stand-alone YouthMoves event is planned for summer.)
In their inaugural U.S. tour, the five members of Bloom! will perform their 2010 Rudolf Laban Award-winning contemporary dance work City on May 11 and 12. (City is ticketed separately from the festival's other programs; you can save money by purchasing a festival pass.) The hour-long piece, set to music by Alberto Ruiz, contains nudity and adult language while exploring topics such as prejudice, power, fear and faith in a sometimes humorous, and often poignant, manner.
"Our original inspiration for the work came from the Biblical story of the Tower of Babel," says Bloom! dancer and choreographer Moreno Solinas, speaking from New York. "That has shifted to include more of [troupe members'] shared experiences living in a metropolis, with all its social pressures, rules and regulations."
The rest of the festival's programs will feature new short-form works from some of today's most forward-thinking choreographers. In addition to its nightly performances, the festival will host several symposia on dance-related topics.
Here's the lineup for each of the festival's three hour-long mainstage programs:
Program A (Fri., May 10). This showcase of emerging choreographers features Pittsburgh-based Beth Ratas' new work in progress, "I dare you." The piece explores temptation and the notion of forbidden fruit. Also on the program is "Full of Echoes," another new work in progress by Murphy/Smith Dance Collective (Pittsburgh) that looks at the challenges of living with hearing loss. "A kinetic experiment" is how choreographer Shannon Murphy, of Philadelphia, describes her new duet "Glia." And from New York choreographer Simone Sobers comes a new, extended version of her trio "Lines Between"; the piece examines relationships between females. Rounding out Program A is an excerpt from Pittsburgh-based dancer/choreographer Jasmine Hearn's "if god left the lights on could we walk alone at night" (contains nudity). The piece, says Hearn, "poses the question: Why has the female sex been so overvalued while feminine sexuality is so underappreciated?" And Texture Contemporary Ballet artistic director/choreographer Alan Obuzor (Pittsburgh) will perform his new solo "Taken," set to the music of Philip Glass.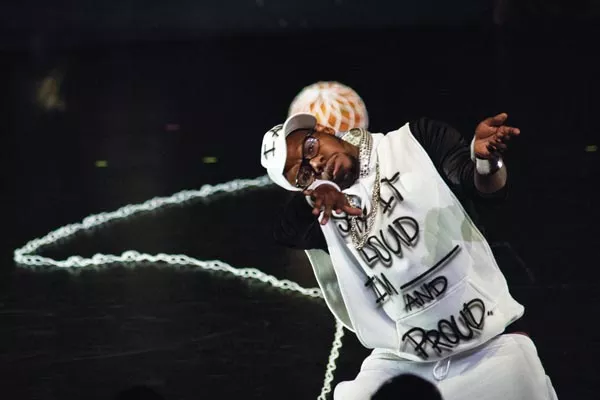 Program B (May 11). The program includes a 2010 solo piece by former Urban Bush Women dancer Marjani Fortè's (New York). The piece, set to original music, is about self-acceptance, says Fortè, who describes its movement "as oozing and shape-shifting." Festival veterans Kate Watson-Wallace and Jaamil Kosoko, a.k.a. anonymous bodies art collective (Philadelphia), will premiere the self-titled duet "anonymous bodies." The work, choreographed and performed by the pair, "is a genre-defying face-off" between the two dancers, says Watson-Wallace. Also on the program will be fellow Philadelphians idiosynCrazy Productions premiering its experimental duet "Plastic City." Completing Program B will be the August Wilson Center Dance Ensemble (Pittsburgh) reprising choreographer Kiesha Lalama's intense contemporary jazz work "Torque."
Program C (May 12). The program features Pittsburgh dance's improvisation queen, Gia T. Cacalano, in an untitled solo work in progress; she will perform in the Kelly-Strayhorn lobby to improvised music played live by Jeff Berman. Onstage, Baker & Tarpaga Dance Project (Columbus, Ohio) co-founder Olivier Tarpaga will perform his new solo "Not Because You're African." The work, performed to live music, was inspired by Tarpaga's world travels. Pennsylvania Dance Theatre artistic director Andre Koslowski will perform choreographer Claire Porter's solo "Guided Tour." In it, Koslowski acts as a philosophical tour guide who helps us to see our place in the "big picture." Rounding out Program C, Jaamil Kosoko makes a second newMoves appearance performing his new hip-hop solo "other.explicit.body." The work, performed to live music, looks at race and the media. And Pittsburgh-based Staycee Pearl Dance Project will preview an excerpt from Staycee Pearl's new work "... on being ... ," which explores what it means to be black.