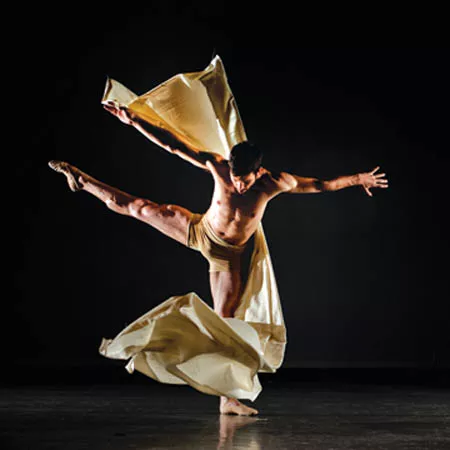 For years, former Pittsburgh Ballet Theatre dancer Alan Obuzor had dreamed of starting his own ballet company. In late 2010, he began taking steps to make that dream a reality.
Obuzor, 28, had spent seven seasons with PBT before leaving in 2007 because of a recurring knee injury. He turned to family, friends and former PBT dancemates for help creating Texture Contemporary Ballet, the first of two new Pittsburgh ballet companies debuting this summer and next. (The other is The Move founder Andrew Blight's Simply, the ballet, set to debut in July 2012.)
Obuzor says his company's name honors the idea of texture in movement, with its many layers of possibility in dancers interpreting choreography.
TCB debuts July 8 and 9, at the New Hazlett Theater. Comprising the 15-member pick-up company (which also includes Obuzor's sister Sarah Obuzor, from Charlottesville Ballet) are dancers from PBT, BalletMet Columbus, Nashville Ballet, Cincinnati Ballet and Ballet Austin.
The 90-minute program, entitled Texture, features five new ballets beginning with Obuzor's 30-minute "Glimpse." The work for 13 women on pointe combines contemporary ballet movement with the use of several large pieces of fabric, set to music by Gabriel Gaffney Smith.
Smith, who provides most of the program's music, also dances in several of the ballets, in addition to choreographing one. A former PBT dancer now with BalletMet Columbus, Smith describes his musical style as eclectic, mixing multiple genres from classical to hip hop.
"You can see movement in my music," says Smith.
PBT principal dancer Erin Halloran shows off her choreographic skills in "You Stole It All," a duet set to music by Radiohead. That's followed by Smith's five-minute neo-classical duet "You & Me and Us," set to his music, and which he describes as "being about the ups and downs in a relationship."
Rounding out the program are Nashville Ballet dancer Kelsey Bartman's 15-minute "The Space Between the Chapters," for seven women and three men, to a Smith score, and "Melange," another large-group ballet choreographed by Bartman and Obuzor, and set to original music composed and played live by Amy and Ian Green.
"It has a really nice hodgepodge feel to it and has something for everyone in it," says Obuzor.
TEXTURE CONTEMPORARY BALLET performs Texture 8 p.m. Fri., July 8, and 2 p.m. and 8 p.m. Sat., July 9. New Hazlett Theater, 6 Allegheny Square East, North Side. $18-20. 888-718-4253 or texturecontemporaryballet.showclix.com