Autumn breezes are rolling into Pittsburgh and the college kids are back on campus. It's time to spend a bit more time indoors and flex those intellectual muscles.
Luckily, Pittsburghers have opportunities to do just that. Prominent national names are visiting this fall to speak on topics such as government, immigration, and inequality.
Put down the remote, turn off the smart phone, and silence the radio. Time to go deeper.
Sept. 13 - Gisele Fetterman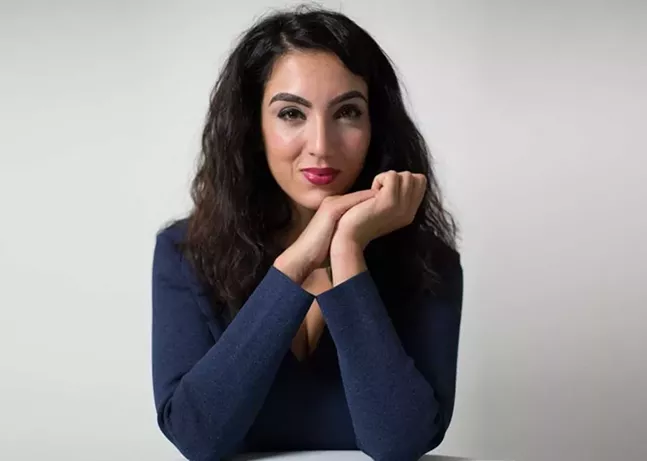 Immigration is one of the most contentious topics in the U.S. Falsehoods and rumors dominate the discussion. Get educated on the facts with experts from across the country at the All for All Summit in Oakland.
Gisele Fetterman came to America from Brazil as a child. At times, she lacked valid paperwork and was undocumented. Today, she runs local nonprofits 412 Food Rescue and Braddock's Free Store.
Fetterman will speak of the importance of local governments being welcoming to new international arrivals, and then moderate a panel of leaders from Rust Belt cities like Pittsburgh, Louisville and Toledo. Speech and panel are part of a daylong event.
9 a.m. The University Club, 123 University Place, Oakland. $75. changeagency.world/all-for-all-summit
Oct. 3 - James Comey
Former FBI Director James Comey is arguably the most despised political figure in the entire country. Donald Trump supporters hate him for opening an investigation into the president's alleged dealings with the Russian government. Democrats hate him for possibly tipping the scales in Trump's favor by investigating Hillary Clinton's email use during the 2016 campaign.
How do Pittsburghers feel about him? Find out at Heinz Hall.
As part of the Robert Morris University Pittsburgh Speaker Series, this event is currently sold out. But that doesn't mean auxiliary action isn't possible. After all, Comey does rile up a lot of people.
If you were lucky enough to get a ticket, expect Comey to discuss his time helming the country's largest domestic law-enforcement agency, and, of course, his well-publicized quarrels with Trump.
8 p.m. Heinz Hall, 600 Penn Ave., Downtown. Sold Out. pittsburghspeakersseries.org
Oct. 22 - Katherine Boo
A MacArthur Genius grant, a National Book Award, and a Pulitzer Prize are just some of the awards investigative journalist Katherine Boo has racked up in her career. Now a New Yorker staff writer, she regularly tackles topics related to social and economic justice. Her latest book is no different.
Boo will discuss 2012's Beautiful Forevers: Life, Death, and Hope in a Mumbai Undercity, which presents the human faces behind the stark inequality in India's largest city.
7:30 p.m. Carnegie Music Hall, 4400 Forbes Ave., Oakland, $15-35. pittsburghlectures.org