Sigrid Nunez's National Book Award-winning novel, The Friend, is ostensibly about the relationship between a woman and her dog.
But the story also includes quotes about writers and writing by John Updike, Joan Didion, and others that are acerbic and caustic. Nunez thinks of some of the comments — such as Didion's "writers are always selling someone out" — as exaggerations "because that's what writers do, exaggerate."
"And I do think — and I'm not really sure what the reason is for this — but we all know there's this large element of self-doubt and self-loathing in writers," says Nunez. "Why are there so many comments of this kind, that writers have made about themselves and other writers? It comes from that self-doubt and self-loathing."
Nunez appears Sept. 23 at Carnegie Music Hall in Oakland as a guest of the opening night of Pittsburgh Arts & Lectures' Ten Evenings 2019-20 season.
Nunez was an accomplished but overlooked writer, winner of numerous honors including four Pushcart Awards, when she published the memoir Sempre Susan in 2011. Chronicling the years when Nunez worked as an assistant to the late Susan Sontag — whose talents included film, writing, and numerous other disciplines — the memoir earned attention for a writer whose highly praised work hadn't quite translated to popular success.
The Friend (Riverhead) brought the New York resident an entirely new, and well-deserved, readership, and seems at least partially autobiographical. Like Nunez, the narrator is friends with a famed, larger-than-life writer.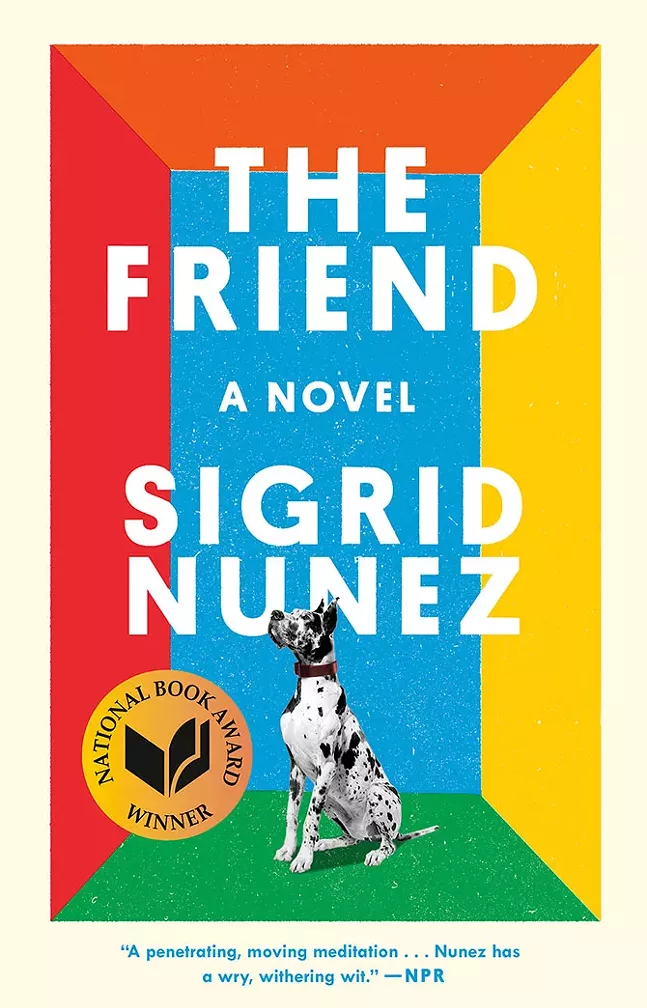 "I think people might tend to read this as auto-fiction," Nunez says. "I can't really blame them because of the way the book is written and also because of all these similarities between that narrator and myself. I teach, I write, we're close in age, she lives in New York City, I live in New York City. So it's a natural thing. It doesn't trouble me, but when people ask me, I do point out that it is fiction."
The book's plot is deceptively simple: When the narrator's mentor dies, she grudgingly agrees to take home his Great Dane. The story becomes a meditation on writing, love, and overcoming grief as the unnamed woman becomes increasingly attached to her new roommate, despite its size (180 pounds), which makes living in her small apartment a challenge for both.
Nunez is especially skillful at making the dog more than a one-dimensional partner, a skill she humbly dismisses as simple observation.
"I think it might have even been easier than other things that I've written," Nunez says of her portrayal of the Great Dane. "I love all animals and I certainly love dogs. I've observed dogs my whole life, observed animals my whole life, with great love. I just wrote what I observed. It came quite naturally to me to write about an animal."