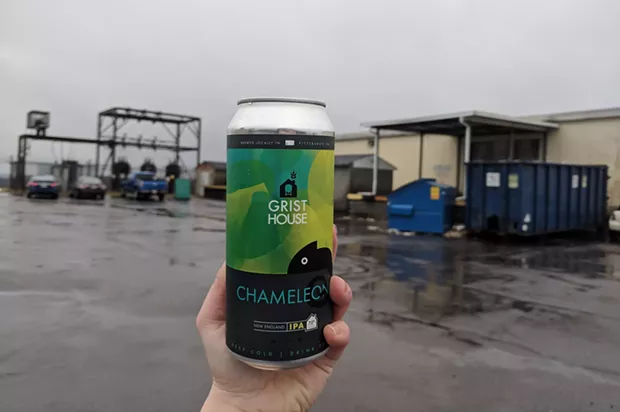 Grist House Sneak Peek

In January, Millvale-based brewery Grist House announced plans for expansion to Collier Township. With a few weeks of renovations under its belt, the brewers invited
CP
to take a look at their new home.
Grist House is remodeling the Nike Missile Command Center. It extends 55,000 square feet, resting on a hill above Pittsburgh (a short walk from the building uncovers a fantastic view of the city). The command center, more aptly called a maze, is a relic from the Cold War, originally outfitted as a bomb shelter. Inside, it's a jungle of offices and hallways. The brewery plans to restore protective equipment from the missile center days, decorating the taproom with a history lesson. Owners are in a constant brainstorm, tearing down walls with new ideas for their product, taproom, and more.
A massive space means major uptake in production. Grist House has big plans to increase distribution and beer variety, already hauling in barrels for future aged brews. Along with more beer, they plan to add a restaurant and outdoor space.
But, this doesn't mean that Grist House's Millvale location will disappear. It's still the brewery's home base and they plan to keep three, small fermenters on site. Special Millvale-only can
releases
are predicted once the Collier Township building is up and running.
Closing: Nine on Nine
Last week, Nine on Nine announced that after 13 years, the restaurant is closing.
The closure is in response to a recent rent hike, owner Courtney Lynch-Crawford commenting that the increase doubled her current rate. Nine on Nine has lived in the heart of the Cultural District since 2006, serving an innovative take on American cuisine.
Feb. 16 marks their last day of service. But, Lynch-Crawford notes that it's
only
goodbye until the restaurant finds a new space.
DiAnoia's Pizzeria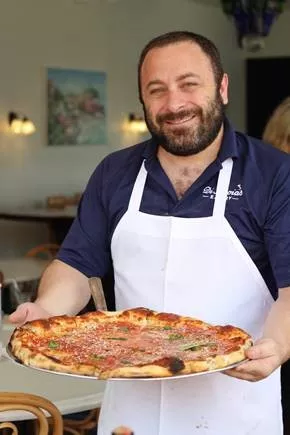 On National Pizza Day, DiAnoia's Eatery released some cheesy news: Pizzeria Davide, a branch from the original restaurant, is expected to open in the coming months. Pizza is already a highly demanded part of the eatery's deli menu and Pizzeria Davide promises to focus on nothing else.
Fitting right in with his pizza plans, DiAnoia's owner and chef Dave Anoia divulges the secrets on how to perfectly reheat pizza. He breaks the technique down into four steps: storage, skillet, oven, and additions.
Anoia stresses the point of storage. Don't just throw it in a box, wrap slices in paper towels and plastic. When reheating, start out in a skillet for one minute (he swears it protects from a soggy bottom), then finish it in the oven at 400 degrees. The final revival is adding something fresh. You can't go wrong with Anoia's favorites, parmesan cheese
and
oregano.
Right now, Pizzeria Davide is set to open in March or April. Stay tuned to DiAnoia's social media pages for updates.
Closing: Bruneaux

Bruneaux, Sewickley's French-American restaurant, announced early this week via Facebook that Feb. 16 is their final service. In the post, Bruneaux said the property was purchased by a different restaurant group with plans to open a new concept in the future.
The restaurant was known for French-ish farm-to-table cuisine. As
City Paper
noted in 2017, Bruneaux was, "formal and traditional, but not mired in the past."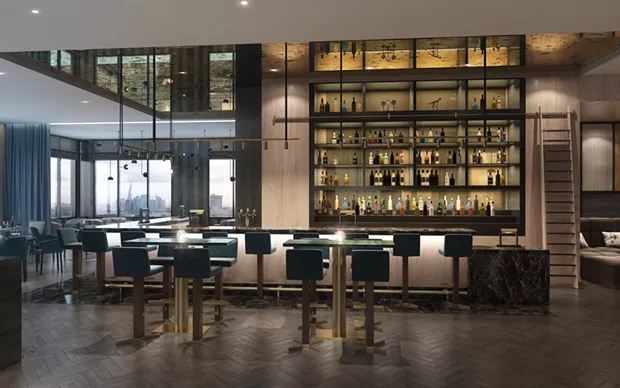 The Oaklander and Spirits & Tales

The Oaklander, a "luxe, boutique hotel," opens to the public on Feb. 28. The hotel sits high above Fifth Ave. in Oakland, featuring 167 rooms, five event spaces, and a restaurant, Spirits & Tales.
Spirits & Tales looks over the city from The Oaklander's 10th floor. The menu takes influences from French brasseries under the vision of head chef Jessica Lewis. Craft beer, a wine list, and expertly made cocktails can be found at the bar.
The Oaklander is currently taking room reservations and event bookings. Spirits & Tales, opening in sync with the hotel, plans to begin accepting reservations soon. For bookings, call 412-578-8500 or visit opentable.com.
Allegheny City Brewing, Nancy B.'s Stout

Nancy B's chocolate chip cookies are getting boozy.
This week, Allegheny City Brewing is pouring their Nancy B's Stout, a beer made with real cookies. 240 cookies, to be exact. The brewery profiles it as a "
roasty
, chewy sweetness up front with notes of vanilla." Don't miss the chocolate chip finish!
Releases at Allegheny City Brewing are limited. Make sure to grab this baked-good brew while you still can.