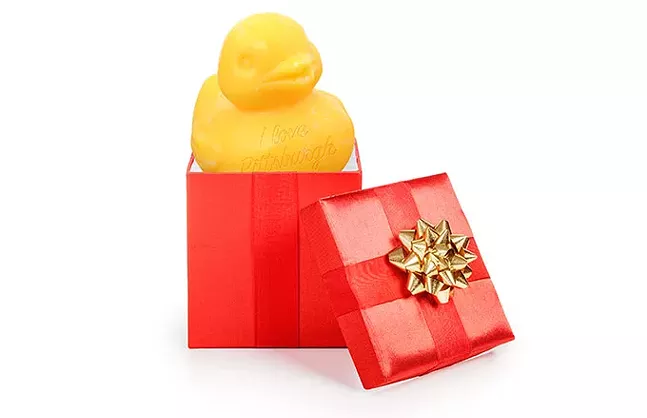 Thanksgiving is tomorrow. Many of us will celebrate our blessings with friends and family, share a meal, and enjoy a card game we just learned to play and are terrible at because we were getting another squirt of Black Box wine instead of listening to the instructions. It is truly the perfect season to give thanks, gratitude, and a Crippler Crossface to your neighbor as he lunges for the last 55-inch OLED at Target.
I can't think of anything less appealing than attending a Black Friday sale. You have just completed the best day of the year, filled with food, fun, naps, delightfully unnecessary Broadway musical performances shoehorned between the good parts of the parade, and almost zero expectations for your behavior. And you are going to follow that up by schlepping your hangover to an over-lit warehouse teeming with rabid, sweat-suited consumers bull-rushing a stack of $35 Blu-ray DVD players? Who even buys DVDs anymore? People who go to Black Friday sales, that's who.
Listen, I love a deal. But I also love not getting deals and laying on couches — the latter easily outweighing the former. There's also Al Gore's internet, which offers the lowest prices on all that junk you want to buy. "Oh, but you should buy from brick-and-mortar stores," you're saying in your head as you judge me while reading this on your phone from your tent outside of Best Buy at 4 a.m. Agreed, but unfortunately my local Babbage's is out of Nintendo Switches. Bezos has me by the balls, and the sooner I admit it, the sooner I can eat my fifth piece of pumpkin pie and start on my second nap.
I don't want to be like this. I just am. I'd love to eat eggs from my backyard chicken coup, teach my children a foreign language, and buy all of my gifts from a co-op that sources all of their video games sustainably from Honduras. If I had the time and the drive, I'd get all of you reading this column a cute, little handmade soap shaped like a duck that reads, "I heart Pittsburgh" and smells like heaven.
However, I don't have that time. And frankly, I know some of you who are reading this personally, and you don't deserve any of my organic soap! But in the spirit of the season, I'm going to try to be more thankful for what I have, grateful for what I get, and less judgmental of myself and others. Unless I see you flipping the hottest kid's toy on eBay for profit — then I'm going to judge the hell out of you.
(But, seriously, slide into my DMs and tell me what that toy is and where I can get a case.)
Happy Thanksgiving to all and to all a good night!