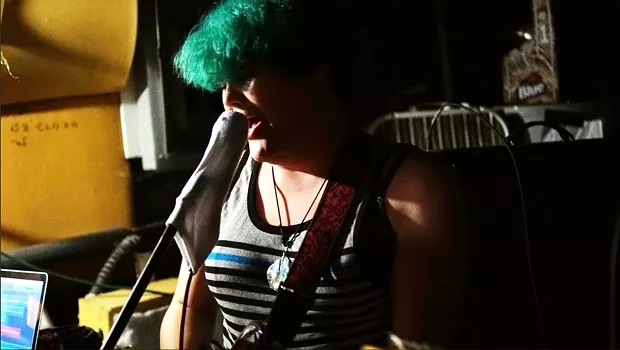 Every Monday,
CP
staff writer Jordan Snowden wraps up the weekend in local and national music news with #MusicMonday. Here's what went down in the past few days.
Local
Music lovers: looking for a way to get involved in the local scene? WYEP is looking for volunteers to assist with events, marketing, and office help.
After releasing
"Grifters"
on Friday,
Princex
went on to play a show at Café Verona, backed by Audrey (bass) of indie band Soft Girl, and Switch Please members, Adam Hawley (drums) and Jude Benedict Ess (second
vox
).
New music is coming Pittsburgh's way Friday. Folk singer Angela Autumn announced the release of her latest EP,
Rascal
.
Speaking of new releases, blues and funk group, Dan Bubien & The Delta Struts is dropping a new album on Feb. 1.
Whomps on a Wednesday? Yep, UK dubstep DJ, Caspa is making a stop in Pittsburgh Jan. 17.
Local hip-hop artist, Lexa Terrestrial is getting candid about mental health, depression
and
anxiety, and trying to break through in a male-dominated music scene in her new YouTube docuseries.
✖

National
Rapper R. Kelly released new music amid the premiere of
Surviving R. Kelly
, a lifetime docuseries that sheds light on Kelly's sexually abusive behavior and pedophilia. Now, his music sales have skyrocketed, sparking even more controversy on social media.
Kanye West created a new weekly event called Sunday Service in which he performs gospel version of his songs, old and new. The first show took place yesterday, and of course, his wife had to tease the event.
J. Cole confirmed the release of
Revenge Of The Dreamers 3
with the picture seen below on his social media accounts.
Soon after, other Dreamville Records artists came forward with similar pictures, signaling massive a compilation project.
That's all for today. Tune in next week for another installment of #MusicMonday.