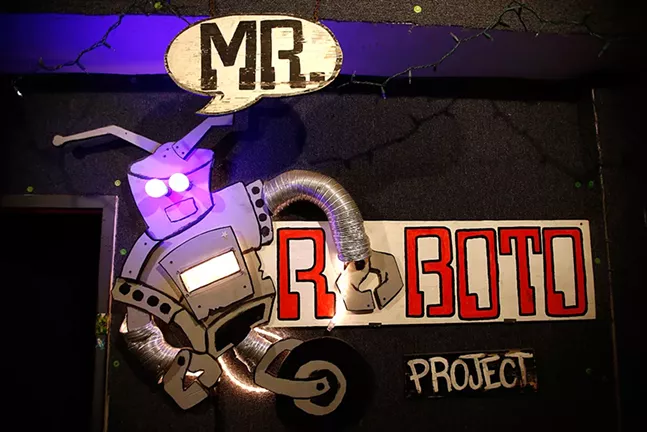 The recent Antwon Rose Jr.
trial
, in which a former East Pittsburgh police officer was acquitted for the fatal shooting of an unarmed Black teenager, prompted protesters to take to the streets to express their outrage, disappointment, and fear.
In response, people have stepped up to support demonstrators and Rose's family. A
GoFundMe
was created to collect donations for the Antwon Rose II Fund. A
#J4A interest form
was also set up to "provide free childcare for parents/caregivers during local protests, marches, rallies and follow up meetings."
On Fri., April 5, the Mr. Roboto Project provides another chance for people to show their support for the Rose family and the Black community in Pittsburgh with a special benefit show.
"I just felt that it was the right thing to do," says Roboto board member and marketing director, Indigo Baloch. "If we have access to community spaces, we have to use them for good in times like this."
Taking place during the Unblurred art crawl in the surrounding neighborhood of Garfield, the show will feature performances by local talent. The lineup includes musician and activist, Brittney Chantele, poets Dani Janae and Jeffrey "Boosie" Bolden, folk music project The Sadsaps, hip-hop act Jordan Montgomery, and musician Leila Rhodes.
All the donations from the event will go to Rose's mother, Michelle Kenney.
"Maybe you have a disability or anxiety that keeps you from protesting, maybe you don't have enough money to feed yourself, let alone donate to the cause —but we can all find some way to contribute," says Baloch. "For the Roboto board, one of the ways we can help is through fundraising in the space. It's our duty to the community to stand up against injustice and use our space to aid this movement."