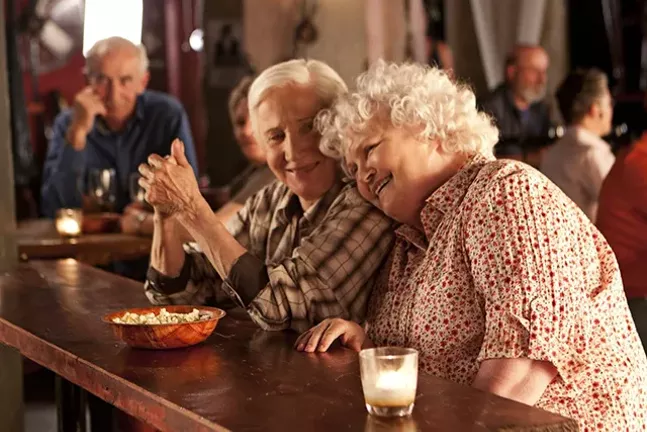 Valentine's Day is upon us, which means it's time to curl up with your beloved person or bag of chips and watch a romantic flick. Instead of Googling "romantic movies," just watch one of these!
Cloudburst

This Canadian road trip dramedy follows an aging lesbian couple on a journey to freedom. Sweet-tempered Dotty (Brenda Fricker) and foul-mouthed Stella (Olympia Dukakis) have been together for decades, but when Dotty's clueless granddaughter puts her in a nursing home, the couple breaks out, drives over the Canadian border, and picks up a hitchhiking cowboy along the way. It's a heartwarming and beautifully-shot story about long-lasting love.
Southside with You

This fictionalized version of Barack and Michelle Obama's first date in Chicago circa 1989 is pieced together from interviews and stories told by the couple. It's a dreamy story that could be about anyone—it just happens to be about a future president and first lady. Barack (Parker Sawyers) is a summer associate at a law firm trying to woo his supervisor Michelle (Tika Sumpter). They spend a whole day together, attending an art exhibit, a community meeting, and watching a movie.
To All the Boys I've Loved Before

For years, rom-com fans were deprived of quality films, having to rely on genre classics that were 10-20 years old. To All the Boys quenched the thirst with a sweet and wholesome story about a shy teen on the cusp of romance. Introvert Lara Jean (Lana Condor) has powerful crushes she keeps to herself until her little sister makes them embarrassingly public. To save face, she fake-dates popular boy Peter (Noah Centineo), but, as these stories go, the love can't stay fake for long.