Earlier this year, Critical Race Theory got its moment in the right-wing media spotlight. Critical Race Theory, often abbreviated as CRT, is an academic framework dating back to the 1980s at Harvard University that seeks to understand how racial hierarchies continue to exist, but that's not how right-wing media presented it. Videos on platforms such as PragerU, a conservative media company initially funded by fracking billionaires, decried Critical Race Theory as un-American and focused on the alleged harm it does to children's perceptions of themselves.
Now, much of right-wing media has moved on to protesting mask mandates in schools and criticizing the U.S. Afghanistan withdrawal, but the focus on Critical Race Theory still lingers in local school districts and has the potential to shape the education system for years or decades to come. In the Pittsburgh area, private schools such as Sewickley Academy and public school districts such as Fox Chapel, Gateway, and Mars Area are seeing pushes from parents and school board members to ban CRT.
While these small-scale, local campaigns attempt to make anti-CRT actions appear non-partisan and organic — born from individual reflection and necessity — many of the people leading these campaigns have ties to Republican elected officials and cite or reference right-wing media sources.
Those involved in Pittsburgh's anti-CRT campaigns have been congressional staffers to Republican elected officials like U.S. Sen. Marco Rubio (R-Florida), and involved in previous attack ads against local Democrats like Conor Lamb. One even attended the Jan. 6 insurrection at the U.S. Capitol.
These connections indicate that the anti-CRT pushes in the Pittsburgh area, like those in other regions across the country, while having some connections to parents of school children, appear to be mostly driven by right-wing officials and media rather than the organic desire of concerned parents.
At Sewickley Academy, an anti-CRT campaign from the group Sewickley Parents Organization has led to the firings of five administrators and one teacher who were in support of the school's recent mission to improve diversity, equity, inclusion, and social justice measures. Two more teachers have since left the school, as well as many minority families.
"We're seeing it as a movement and instead of 'take back your country,' it's 'take back our school,'" says Dominic Odom, a representative of Concerned Sewickley Parents, which formed in response to the firings of the five Sewickley Academy faculty and administrators. "But the problem is, it's not your school. There are 500 other constituents in the school. So five, or six, or 10 individuals had the hubris to believe that they could, in turn, determine what the other constituents would receive as part of their education."
Odom's son is in seventh grade at Sewickley Academy and has attended the school since he was in second grade. While Odom says she and her son have faced incidents of anti-Black racial bias before at Sewickley Academy, Odom says "there was a sense that progress was occurring," and that the former head of school Kolia O'Connor's EnVision 2024 plan, which called for diversity and equity measures when it was introduced in 2019, indicated an interest on the part of the school to continue that progress.
In April 2021, however, parents at Sewickley Academy
received an email
about the plan. Two months later, the Sewickley Parents Organization sent out
an anonymous letter
asking for support in their mission to keep "politics and activism out of education," including "eliminat[ing] the adoption of any form of critical race theory, implied or otherwise."
Despite the parents organization's claims of being "non-political," their anti-CRT advocacy led to the departure and replacement of O'Connor less than a month later. Ashley Birtwell began as the interim head of school effective June 25, and less than one month later on July 21, she fired the five administrators and one teacher, three of whom were Black. Sewickley Academy is now facing a
civil rights lawsuit
from former director of admissions and financial aid Douglas Leek, who is Black, alleging racial discrimination.
Stephen Nesmith is one of many Sewickley Academy alumni who are upset about the school's actions. Nesmith attended Sewickley Academy from 1994-98 and made a
YouTube video
and several Facebook posts in response, during which he expressed his disgust, disappointment, and anger with the events that unfolded. While Nesmith remembers his years at Sewickley Academy fondly, he also recognizes the longstanding issues that Sewickley Academy has with race.
"The foundation for the academy is on a strong Republican, white foundation, and they are old fashioned. They are old school," Nesmith says. "I think the Academy has this perception of how they see themselves. And they're not progressive. They're not changing. … If they were, and diversity was something that was important … then we wouldn't be in this situation now."
Nesmith still maintains hope that the school will improve and better serve its minority students and families, but he also implores white community members to speak up on the issue and notes that their silence and complicity can be just as harmful as those who go out of their way to speak up and act.
The anti-CRT advocacy at Sewickley Academy is not unique in the area, though, and barely concealed ties to right-wing officials, organizations, and media are a common thread among the people calling for bans of Critical Race Theory throughout the region. Sewickley Parents Organization does not contain any identifying information for its members, which Odom finds "very interesting and quite contradictory" as the letter is "full of racial animus, and definitely anti-Black." But the language of the letter mimics rhetoric found in right-wing media, such as framing children's "academic excellence" as mutually exclusive with "'social justice concepts."
Sewickley Academy is an independent, private school, giving parents — referred to by Odom as "stakeholders" — more influence over the school's actions. But at public school districts, parents such as those at Quaker Valley School District, in which Sewickley Academy is located, are also rallying against CRT. The
Quaker Valley Parents and Community group
cites Sewickley Parents Organization directly on its website, as well as right-wing media organizations such as PragerU and the
Heritage Foundation
, both of which receive funding from fracking billionaires who invest heavily in conservative media.
The
Koch family
, which made its money in the fracking and oil refining industries and actively opposes climate change legislation, funds conservative platforms and organizations such as The Manhattan Institute, the Heritage Foundation, and the American Legislative Council.
Stand Together, the philanthropic community founded by Charles Koch, reached out to
City Paper
after this story was published to say they
oppose efforts
to ban ideas, "whether we agree or disagree," including Critical Race Theory. And the Vice President of the Charles Koch Foundation penned a
Letter to the Editor
in the Chronicle of Higher Education in May criticizing efforts to pass anti-CRT legislation.
However, organizations like the Heritage Foundation and the American Legislative Council, which receive
large sums of funds from Koch-related networks
, held a webinar attacking Critical Race Theory in December 2020 — then also referred to as critical theory. All anti-CRT pushes in the Pittsburgh region have occurred in 2021.
In several cases in Pittsburgh-area school districts, the individuals leading the charge against Critical Race Theory are members of local school boards who also have ties to Republican officials and organizations, and many cite similar, if nearly identical talking points, to those pushed by conservative media groups.
In Gateway School District in Monroeville, school board member
Mary Beth Cirucci organized a meeting
for community members opposed to CRT directly before an
Aug. 10 school board meeting
. During the school board meeting, she acknowledged that the divide over Critical Race Theory is a political issue while also stating her belief that schools should provide curricula "free of any political or ideological agenda." Cirucci's two children and one foster child have attended Gateway High School.
In an email to
Pittsburgh City Paper,
she calls Critical Race Theory racist itself, based on an excerpt from
Fault Lines: The Social Justice Movement and Evangelicalism's Looming Catastrophe
by Voddie T. Baucham, who has collaborated with the Koch-funded Heritage Foundation. Cirucci says that CRT "teaches children to be victims not Over-comers" and that it "judges people collectively not individually," which she, similar to PragerU talking points, calls "racist" and a threat to meritocracy due to its focus on "equity not equality." According to the National Society of High School Scholars, equality gives everyone the same resources and opportunities while equity takes into consideration individuals' specific needs.
Cirucci did not mention, however, that she is the executive administrator for Republican State Rep. Bob Brooks and in charge of constituent outreach for the conservative lawmaker, whose district lies just outside of Gateways boundaries. Cirucci has obfuscated her affiliation with elected Republican officials before, including when she appeared in a
conservative super PAC's attack ad against Conor Lamb
in 2018. Presenting herself as an independently concerned constituent, she makes no mention of working for then-Republican State Rep. Eli Evankovich.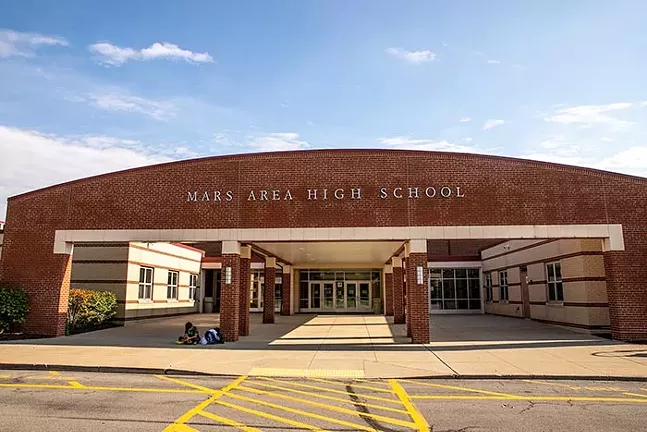 In other school districts, people with similar connections are trying to join school boards. In Fox Chapel Area School District, Greg Dolan is running for a spot on the school board, and while his website lists his experience as a middle and high school teacher with a "background in school finances and education policy," it does not mention that he was a congressional staffer to Republicans in 2011-15, including U.S. Sen. Marco Rubio (R-Florida) and U.S. Rep. David McKinley (R-W.V.). Dolan lists this information on his LinkedIn page.
Dolan, like Cirucci, has also portrayed himself as a concerned parent in right-wing media, although he announced
in his newsletter
that his school-aged child will attend the Catholic school where he teaches, rather than the public schools in the Fox Chapel school district. He appeared on a
July 7 Fox News segment
and was introduced only as a father of two running for school board. Similar omissions of affiliations with Republican officials are common across anti-CRT coverage.
Other leaders in local anti-CRT campaigns also have ties to additional right-wing actions and organizations, despite attempts to rhetorically frame anti-CRT measures as non-partisan concerns for children's education and emotional well-being.
In Clarion County, about 90 minutes northeast of Pittsburgh, school board member Gary Sproul worked on —
and succeeded in passing
— changes to the Philosophy of Education/Mission Statement of the Clarion-Limestone School District. The changes ban "Social Justice and unsubstantiated theories of any kind, including but not limited to Holocaust Denial Theory, 9/11 Theory, The 1610 Project, and Critical Race Theory," referring incorrectly to the 1619 Project, which reframes U.S. history through the lens of slavery and Black Americans' contributions. Sproul did not respond to a request for comment.
Sproul also
went to the Capitol for the Jan. 6 insurrection
to support the right-wing conspiracy theory that the 2020 election results were tampered with to undermine former President Donald Trump. Sproul described the experience as "fun" to
Explore Clarion,
which also used Sproul's photographs of people entering and occupying the Capitol. At least one of Sproul's
children attended Clarion-Limestone High School
, but the youngest of Sproul's children graduated high school more than 10 years ago.
Finally, Mars Area School District school board member Dayle Ferguson, who
introduced a proposal
that unanimously passed banning Critical Race Theory, has similar ties to right-wing activity. The ban, which passed several days before Sproul's measure in Clarion-Limestone, is part of a "patriotism amendment," framing Critical Race Theory in a light similar to right-wing media platforms. Ferguson's youngest child
graduated high school in 2019
, but it is unclear whether they attended the local public school.
Ferguson is also the
vice president of the Republican Women of Butler County
, which shares "election truther" articles as well as anti-Joe Biden, anti-lockdown posts, and content from Turning Point USA, a conservative nonprofit that targets high school and college-age people and is
affiliated with the Koch family and the American Legislative Exchange Council
. The Facebook page shared anti-CRT content as far back as April 2021, claiming the Biden administration "want[s] to rewrite American history!"