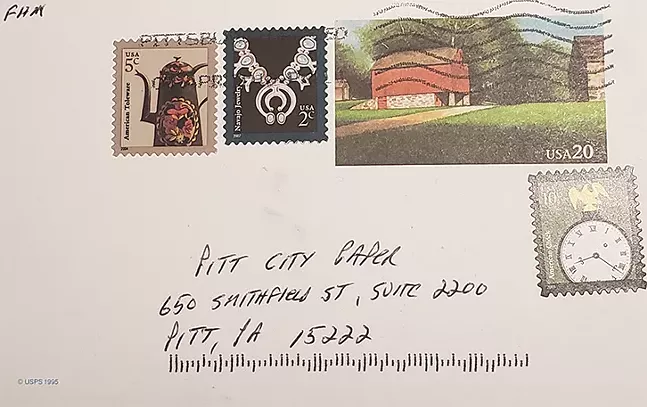 Oh, what a lovely selection of stamps from our fan FHM. American teapot, Navajo jewelry, a nonthreatening barn, and an "American Clock"? We must be in for some high praise.
Let me pour myself a nice chardonnay and slice up a rich Shropshire Blue, so I can really enjoy this.
All righty. So, this person does not like Jung-ho Kang, loves a good laugh, and draws remarkably accurate baseballs. He or she also thinks we are Kang's agent or parents?
Our friendly reader emphatically states that "JUNG HO KANG WILL NEVER WEAR A PIRATE [sic] UNIFORM AGAIN!"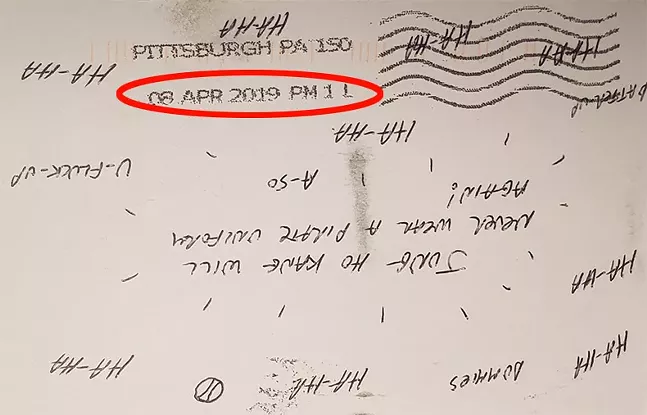 The postcard is dated 4/8/19, which is interesting since ...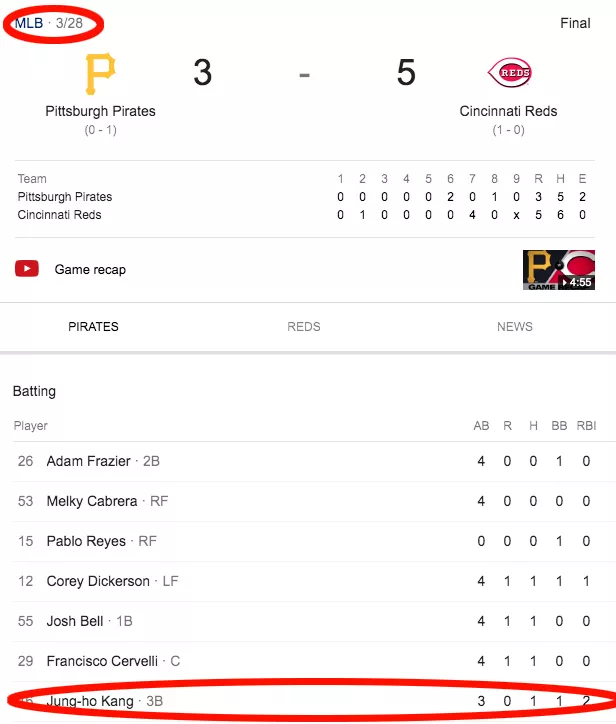 Batter Up.