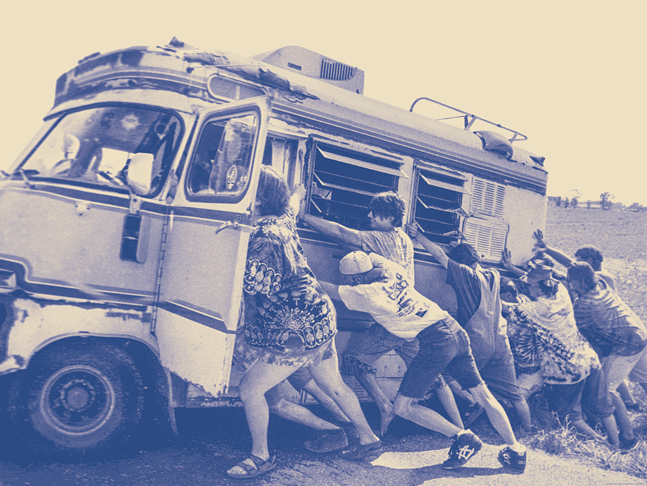 On Thu., Aug. 1, the birthday of the late Grateful Dead founding member Jerry Garcia, Dead Heads around the world joined in on the 9th Annual Grateful Dead Meet-Up at the Movies. In select theaters, Grateful Dead fans were able to view the previously unreleased complete June 17, 1991 concert from Giants Stadium in New Jersey, a show considered to be one of the greatest in the band's final decade of performances.
Locally, the concert debuted at the Carnegie Science Center and quickly sold out. Due to the high demand, a second showing will take place Fri., Aug. 23 at 7 p.m.
"The response to our concert and music-themed films at The Rangos Giant Cinema has been tremendous," says Chad Hunter, senior director of The Rangos, "with shows selling out for
The Cure – Anniversary 1978-2019 Live in Hyde Park
,
Between Me and My Mind … The Story of Trey Anastasio
, and Grateful Dead Meet-Up 2019. Fans love seeing these films on a giant screen with a stellar sound system – it's the next best thing to being there."
The concert was mixed by Jeffrey Norman in surround sound, shot with a multi-camera live edit, and one of only two recorded on 48-track analog tape. When the show premiered earlier this month, it was the first time Grateful Dead members Bruce Hornsby and Vince Welnick appeared on the big screen.
According to a press release, the concert starts with "Eyes Of The World," the Dead firing on all cylinders from the opening notes, and mixes in "beloved classics like 'Truckin'' and 'Uncle John's Band' with rarities including 'Saint Of Circumstance,' 'Might As Well,' 'New Speedway Boogie,' and 'China Doll.' But the real standout is the recurrence of 'Dark Star,' which weave in and out of the setlist, making no less than six distinct appearances and teases during the show. The Dead caps off the spectacular night with a perfect song to send the crowd on its way – The Band's 'The Weight."
All that, in addition to Carnegie Science Center's our giant screen and immersive surround sound, will make it seem like fans are right there at the 1991 show.