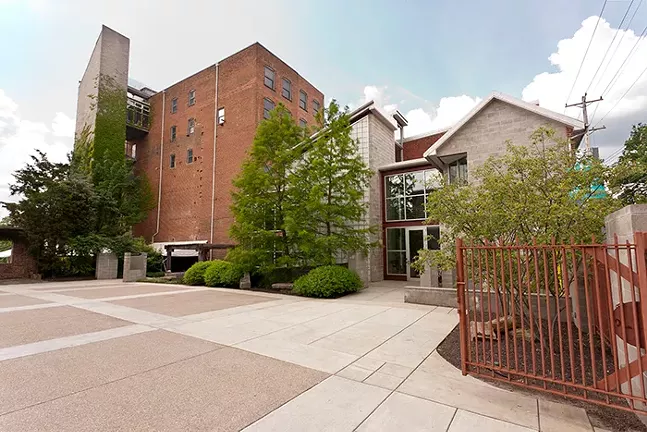 After a sexual-harassment scandal erupted at the Mattress Factory last year, the Pittsburgh arts museum knew it needed to
make some changes
. The board placed the director on administrative leave and then hired Judith O'Toole as the interim director.
O'Toole's last day will be Jan. 31, and the
Mattress Factory
has found her replacement in Hayley Haldeman.
"I am excited to work with the Mattress Factory and the community in this transition period. I look forward to engaging with its fantastic staff and appreciate the support of the Board of Directors," said Haldeman in press release. "We all want the same thing: for this great institution to thrive."
Haldeman has served on the Mattress Factory Board of Directors since 2014. She currently works as a lawyer for the law firm Jones Day, and she counsels nonprofits as part of her pro-bono work, according to the press release. She also recently married
U.S. Rep. Conor Lamb
(D-Mount Lebanon).
O'Toole told
Pittsburgh City Paper
earlier this month that part of the transition post-scandal would be implementing rules
"to foster a safe workplace."
According to Columbia Journalism Review, Haldeman's law firm Jones Day has participated in
several anti-union pushes
over the last few years.
Regardless, O'Toole believes that Haldeman will continue to steer the museum in the right direction.
"She has supported our new initiatives and will be a strong leader. I know that she is passionate about the Mattress Factory and dedicated to its success," said O'Toole in a press release. "With strong ties to the art community, she possesses a unique skill set that makes her an ideal person to guide the museum into its next phase."
Haldeman will start on Feb. 11. During her tenure as interim director, Haldeman will relinquish her seat on the Mattress Factory board.
Mary Navarro, who has been advising O'Toole since October, will continue in that role under Haldeman.