Two teens have died and multiple others are injured after a mass shooting occurred during a party in the East Allegheny section of Pittsburgh's North Side early on April 17.
According to
an official statement
, there are at least 10 gunshot victims, including two juvenile males who were pronounced deceased. The shooting took place at a house party in an Airbnb rental on Suismon Street at Madison Avenue, with "as many as 200 people in attendance, many of them underage," according to officials.
The two individuals who were killed have since been identified as Matthew Steffy-Ross and Jaiden Brown. Both were 17 years old. Steffy-Ross had been enrolled at Propel Braddock-Hills, according to
PublicSource
. Brown was a senior at Woodland Hills High School, according to
KDKA
.
Multiple ShotSpotter alerts were first identified on Suismon Street just after 12:30 a.m. When Pittsburgh Police officers arrived on the scene, officials say "several young people were observed fleeing the area on foot and by vehicle" as additional shots were registered.


Multiple videos posted of the incident on social media show a large dense crowd of what appears to be mostly underaged party attendees yelling and trying to get out of the house as gunshots are heard in the background.
As many as 50 rounds were reported being fired inside the party, and officials say several more shots were fired outside the building, with as many as eight separate crime scenes. Police say some members of the party were seen jumping out of the rental's windows, causing broken bones and other injuries.

Gunshot victims were taken to local hospitals, and additional victims arrived at hospitals "both inside and outside of the city by private means," according to officials.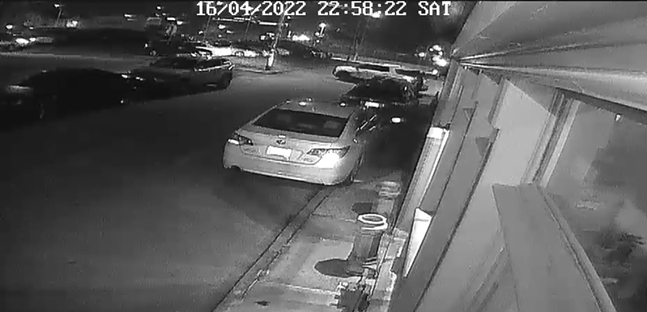 Security footage shared with
Pittsburgh City Paper
by a nearby resident who asked to remain anonymous shows police were on the scene of the Airbnb rental at 10:58 p.m. but did not break up the party.
In a statement on April 18, Pittsburgh Police confirmed that an officer was called to the Airbnb for a noise complaint around 11 p.m. on Saturday. According to
Public Information Officer Cara Cruz, a male attendee answered the door and the officer asked to speak to the homeowner. Another male attendee, who identified himself as the homeowner, then met the officer at the front door, but the officer said the party on the second floor was not visible from the entrance. Cruz says the officer asked the person to turn the music down, and after he complied, the officer told him police would shut down the party if they were called back to the address. The statement said no additional complaints came in until the shooting.

In a press conference at 12 p.m. on April 17, Pittsburgh Police Chief Scott Schubert says he believes there were multiple shooters, adding, "W
e're not going to sleep until we get who did this."

Schubert said there were over 90 rounds in total, and one of the gunshot victims was "as young as 14." He confirmed that both individuals who died were under the age of 18, and that there were 10 additional gunshot victims and at least five other victims who suffered injuries while escaping from the scene.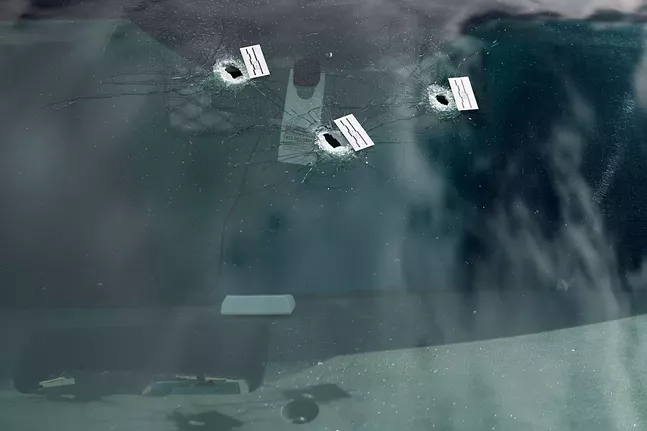 Pittsburgh Mayor Ed Gainey, who was not at the press conference because he was diagnosed earlier this week with COVID, said in a written statement that hundreds of lives have been "forever changed, because we have yet to pass meaningful legislation to lessen the amount of guns in our streets or provide the much-needed resources to communities desperately need."

"It is critical that we come together now to help reduce the violence currently happening while we begin to do the long-term work of ending the culture of violence that is enabling the senseless loss of life we are experiencing today," Gainey added.

Pittsburgh Police say they have been reviewing photos and videos from the scene and ask the public to
upload any additional videos, images, or info online
that might help them with their investigation
.
---
UPDATE:
This story has been updated at 12:45 p.m. on April 17 to include information from the press conference. We have also changed the number of gunshot victims from 11 to 10, per the police's new update. The story was again updated at 2:30 p.m. to add information on the neighbor's security camera. This story was updated at 5:30 p.m. on Mon., April 18 to add the names of the deceased, and again at 8:50 p.m. to add information on Pittsburgh Police confirming they were called to the scene before the shooting.