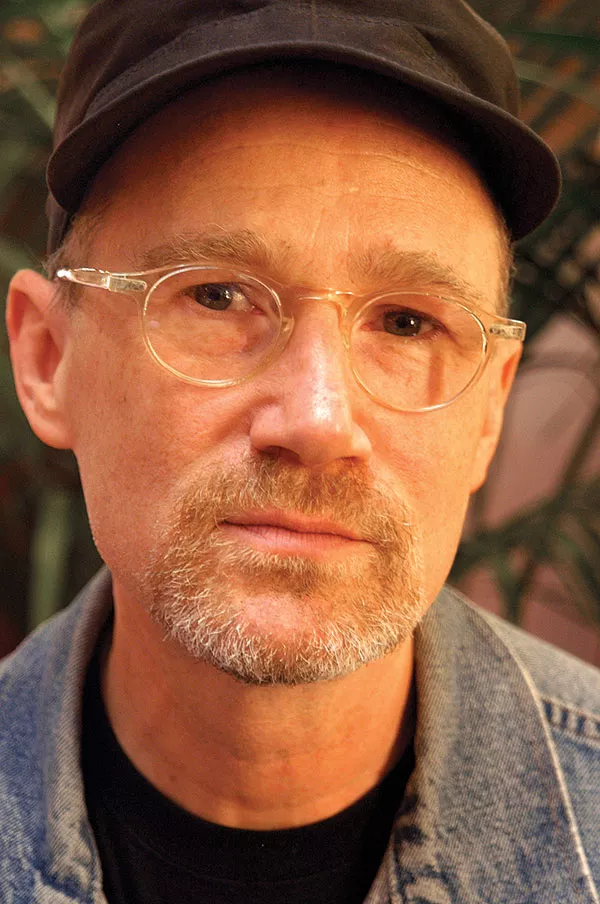 Marshall Crenshaw's last full-length record was 2009's Jaggedland. And, as far as he's concerned, it could well be the last full-length record he ever makes.
By 2009, the prolific singer-songwriter had slowed production considerably, as evidenced by the gap between Jaggedland and 2003's What's in the Bag. During that recording hiatus, Crenshaw says, he wasn't thinking much about making new music. He kept busy with touring and other projects, including writing music for 2007's country-flavored comedy Walk Hard and playing as a guest guitarist with reunited members of The MC5. But, eventually, he says, "There came a time where I thought, 'I have to come up with some new songs, I've got all this stuff that's been building up.'"
The writing process proved surprisingly difficult this time around, however. "I just found myself wanting to be super meticulous about every little word and every little gesture," he recalls. "So I took a long time to write the stuff. I went through a couple of false starts."
Eventually pulling things together with what he calls a "real dream-team kind of setup," Crenshaw was confident that he'd made something great, but the actual nitty-gritty of putting out and publicizing the record was disheartening.
"I found a label, and dealing with a label was a bunch of shit, as usual," he says, with a kind of resigned disgust. "And that was it. A seven-year saga just kind of ended with a plop. So I just said to myself, 'It's over. I can't do this anymore.' I can't do this with my life, you know?"
As someone who's spent most of his life in the music business, Crenshaw's fatigue isn't surprising. He released his self-titled debut in 1982, which produced hits like "Someday, Someway" and "Cynical Girl." Initially, Crenshaw — a Detroit native who has spent most of his life in New York, and currently lives in the Hudson Valley — was hailed as a new-wave reincarnation of Buddy Holly. Over his long career, he's produced a wealth of power pop, which morphed from '50s-style rock 'n' roll to a more punk approach, in the vein of Elvis Costello and Alex Chilton.
Something of jack-of-all-trades, Crenshaw also portrayed Buddy Holly in the 1987 Richie Valens biopic La Bamba. That wasn't his first foray into portraying a musician with whom he would often be compared; in the late '70s, he played John Lennon in the touring company of the musical Beatlemania. He also authored Hollywood Rock: A Guide to Rock 'n' Roll in the Movies, and currently hosts a weekly radio show, The Bottomless Pit, on New York's WFUV.
Making music, however, has always been his first love. After the frustrations of Jaggedland, "I didn't want to make another album," he says. "I've been doing that all my working life and it's just a certain process that has a certain shape to it. I just thought, 'Well, there's no point.' So the question was: 'What do I do instead?'" Putting together what he describes as "pieces of other people's ideas," he decided to release a subscription-based series of EPs on a timetable. "I love when I have a deadline," he says. "If I don't have a deadline, I vacillate."
Since November 2012, Crenshaw has released a new vinyl EP (also available for streaming) every six months. Each installment includes an original song, a cover and a re-working of one of Crenshaw's older songs. For example, Stranger and Stranger — the second in the series —featured the new title track, a version of Crenshaw's 1982 song "Mary Ann," and a cover of the Carpenters' "(They Long to Be) Close to You." After unsuccessfully shopping the idea around to labels — who would have preferred another full-length album — Crenshaw turned to the Internet to fund the project. "We went with Kickstarter to get the thing off the ground, and that worked pretty nicely; people were very generous about it," he says.
While some older artists might shy away from this approach, Crenshaw is comfortable with shifts in the industry. "I've always gotten right on board with the digital marketplace and everything like that. I've never had any aversion to that; I thought it was cool to have a record store in my living room, so to speak," he says. "The music business has always been in a state of transition. And it's always been a kind of a Wild West thing, always. It's a story that's in flux right now, but that's how it always has been."
After the final EP — set for release in April — Crenshaw plans to release all six on one record. As for what will come after that, he doesn't have a plan. But he's happy with how things have played out. "I love the records. I'm really happy with the way the whole thing sustained itself, it really moved the ball forward in my life," he says. "A lot of people who have been at this as long as I [find] themselves at similar crossroad situations, where you ... have to do the thing that motivates you to stay alive, basically. But you've got to do it in a way that makes sense and doesn't cause extra frustration in your life."