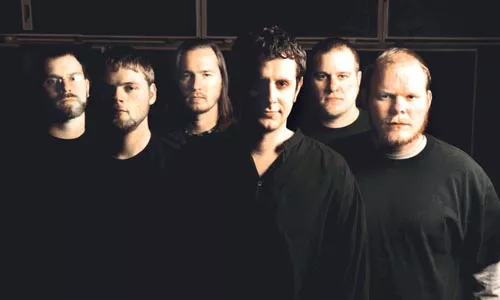 Call guitarist Kirk Salopek late for dinner if you must, but don't call his band Mandrake Project "prog rock." Refrain, that is, despite Mandrake's appearance at last year's Three Rivers Prog Fest, held at the Pepsi Roadhouse, and the band's difficulty performing in most venues due to an immense stage setup that includes two drum kits (similar to local proggers Persephone's Dream). Salopek would rather be compared to either Pink Floyd or such contemporary analogues as Radiohead or Air.
"I would consider them to be progressive bands -- taking the genre forward, keeping out of mainstream radio play with longer songs and lack of typical structure," he says. "But with actual 'prog' bands, they've gotten away from being progressive -- making a point to stay within a time frame [of the 1970s], and we're not like that. So what do you call our stuff -- 'chamber rock' or 'post rock'? You get caught up with these terms, and sometimes they're so misleading."
Mandrake celebrates the release of its second album, A Miraculous Container, with a show Fri., March 27, at the Rex Theatre. It's the band's first release since signing with the Swedish-based, Ryko-distributed Blistering Records. (The label's American offices are located in Pittsburgh, in the former digs of prog/metal label Inside Out.)
Within the course of a few tracks, Miraculous Container veers from ambient space-rock to a tribal percussion jam. The CD's title is a cryptic dedication to Salopek's wife, Sarah, and son Gavin (he'll reveal the whole story if sufficiently prodded), and its cover art includes an eerie lightning-bug motif, evocative of a David Lynch film. "I wanted to capture how amazing it is when you're young and capturing lightning bugs in a jar, jabbing holes in the top with a knife, and then you get this lantern made of bugs. It's this weird, nostalgic feeling of childhood."
Salopek believes that the album has a distinctive, cinematic flow. And the fact that it's almost entirely instrumental -- barring three tracks featuring New Invisible Joy vocalist John Schisler -- allows listeners to create their own storyline, instead of having a picture painted for them in words. But Mandrake doesn't foreground instrumental flash or complexity. "You won't hear blazing solos or guitar wizardry," Salopek says. "The way the parts interlock makes them seem complex, but we're not a math-rock band -- it's not written to be difficult."
Nonetheless, mounting the full Mandrake lineup can be a nightmare: While Container adds eight other session musicians, the group's 2006 debut included 16, plus a 40-piece choir. So the group doesn't intend to do it that often. (The next "full guns blazing" opportunity arrives in August, with a Three Rivers Prog introductory concert at the Hard Rock Café.) Instead, there's a "workhorse" three-piece version of the band called Mandrake Audio for both local shows and possible touring.
"Let's face it," Salopek admits, "we're not a big enough band to headline with that kind of entourage, but no headliner would want someone of our size opening up for them, either. So there's an abbreviated version for the big shows, and every other one may just be Mandrake Audio from this point on." Geography also poses an issue -- Mandrake's string player Rick Nelson lives in New Orleans, where he plays with Polyphonic Spree and Gutter Twins (Mark Lanegan and Greg Dulli).
Such a sprawling lineup is a far cry from Mandrake's origins as a conventional three-piece rock band. As Salopek tells the tale, the band arose from the ashes of '90s alt-rock unit Halo's Grace, which featured Salopek and drummer Ben Zerbe. The other players switched from their instruments of choice: Percussionist Dave Jamison was initially recruited to play Chapman Stick, while bassist Anthony Pecora was discovered as a drummer. Salopek stumbled upon producer Nelson while working on an album for Adam Evil & The Outside Royalty.
"The initial stage [of Mandrake] was a bit more abrasive, influenced by '70s King Crimson and more noisy, angular sounds, [whereas] today, we're more smooth and melodic. [As for the guys], everyone's a music head. Their influences are so wide that it's difficult to pin down exactly what this band does. We're doing different things with no particular set of rules for what we play."
Mandrake Project CD-release with Ishtar. 9 p.m. Fri., March 27. Rex Theatre, 1602 E. Carson St., South Side. $10. 412-381-6811 or www.rextheatre.com