The
Log Jammer
was retired at the end of the 2017 Kennywood Season. And as you would have guessed, Pittsburgh, a city well-known for embracing change, was not having it: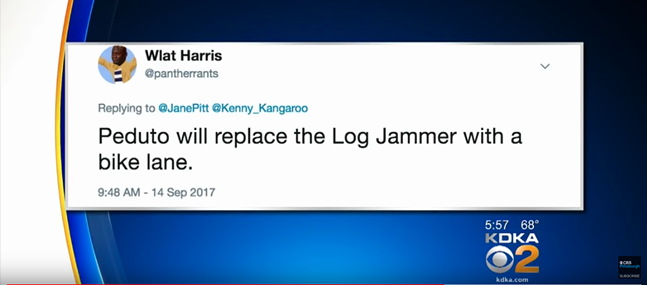 And this cogent, relevant argument posted underneath a Facebook announcement of the ride's closing:
And this market-savvy analysis:
I'm sure these people all tried to break their computers to erase evidence of their naysaying when they found out that the ride would be replaced by a coaster called The Steel Curtain and a hellscape called Steelers Country.
I've got good news, Flume Fanatics! You can
buy a piece
of non-spinning, non-stupid, non-shitty nostalgia for the low, low price of $10,400 on eBay - a bit more than the reasonable price of $10.00 to "eat all that good food."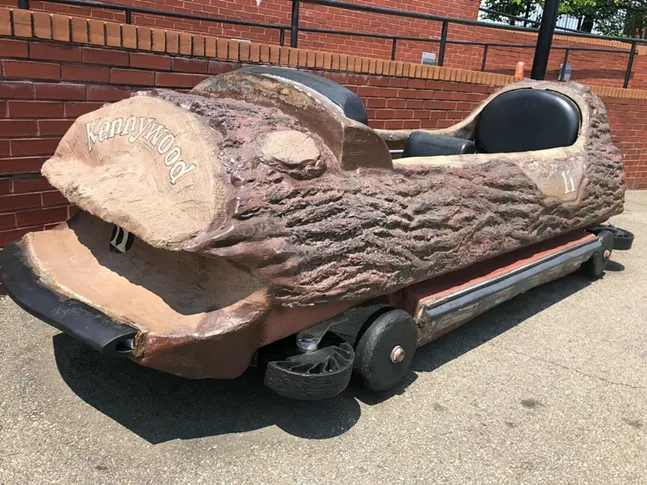 If I had the money, I would convert it into a bike and ride it up and down Peduto's fantastic bike lanes, waving a
Jacobin
magazine at those crying conservative tears over their lost parking spaces.