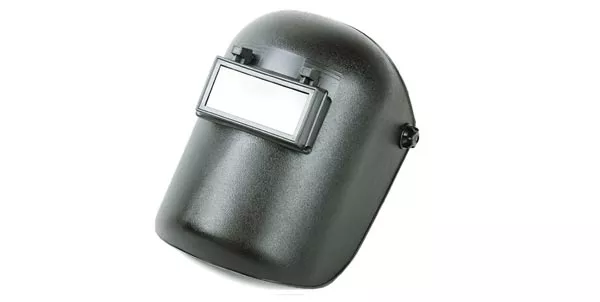 The Pittsburgh success story goes something like this: Once the steel mills closed down, we turned away from manufacturing and doubled down on investments in finance, medicine and higher education. We exchanged our union cards for college diplomas.
At age 29, Joshua Bannister's success story is still being written. But so far, it doesn't sound much like the "young person in Pittsburgh" narrative we've been getting used to.
Bannister, who grew up east of Pittsburgh, once worked in the mortgage department for a major national bank. "I started out in collections, and that was terrible," he says. And while he got transferred to another department, the bank "kept cutting my pay. Every job I've had, something like that has happened." It got him interested in unions, on the theory that "if everybody could get together, [employers] couldn't do this to us.'"
So Bannister sought a job in the building trades, taking welding classes at CCAC and doing a union apprenticeship at the Steamfitters. But he also was an early participant in the "The Makership Project," an apprenticeship program offered by job-training initiative Made Right Here.
Made Right Here seeks to reinvigorate manufacturing by tapping into the "maker movement": a much-ballyhooed trend in which technologies like 3-D printing allow participants to blend a do-it-yourself ethos with a socially networked community. Operating from Bakery Square's TechShop — a community-based workshop where members use computer-driven machinery and shop-class stand-bys alike — the program offers participants a chance to explore a range of tools and techniques.
Bannister was taking welding classes at CCAC and union-apprentice programs, but the Makership exposed him to a range of other skills. He learned soldering, metalworking and technologies like 3-D printing. The last didn't interest him much — "You hit two buttons and it just works while you watch" — but overall the program "was a lot of fun. They paid for the classes we took, and we were really trying to discover our interests."
Bannister might not be a typical Makership participant: While many makers dream of starting new businesses, and even new industries, he'd sought a traditional job in an established field. (Today, he works as a pipefitter.) But he learned a range of skills that might come in handy someday ... and anyway, the point of the Makership is that there aren't typical participants. The program seeks to "enable the future that people want," says Bernie Lynch, project director of Made Right Here. With backers that include Carnegie Mellon University and the state AFL-CIO, "We wanted to make sure the focus was on what individuals wanted, and find where that overlapped with employers."
Lynch says the technology also allows craftspeople to become engineers — to heal what she calls "a disconnect between the head and the hand." In much of America today, she says, "There's almost shame in using your hands. Every parent who did manufacturing told their kids, 'Don't do what I did; go to college.'"
That might be especially true in Pittsburgh, a place once synonymous with American industrial might. Today, manufacturing plays a smaller role here than in places like Chicago or Cleveland, and even in hipster havens like Seattle and Portland.
These days, "[y]ou don't see a lot of 24-year-olds in manufacturing," says Stefani Pashman, who heads the Three Rivers Workforce Investment Board. As aging workers retire with no one to replace them, she says, Pittsburgh risks "losing long-term talent."
One reason for that, Pashman surmises, is that since the steel industry's collapse, manufacturing is now widely regarded as suspect — a relic of the Pittsburgh that was. "We have to overcome the stigma that comes with our history."
Pashman's group is the agent for a $3 million grant Made Right Here received from the federal government, money intended to demonstrate the approach's feasibility. If successful, the model could reunite more than just hand and head. It could resolve the town-and-gown divide of Pittsburgh's new economy, connecting college kids and knowledge workers with the working class. Lynch, for one, envisions a time just a few years from now when "[w]ithin our city, we will have 100,000- or 200,000-square-foot urban manufacturing spaces."
That's the vision that President Barack Obama spelled out while visiting the TechShop this summer. Back in Pittsburgh's heyday, noted Obama, "[M]anufacturing meant big factories, all kinds of smoke and fire, and a lot of heavy capital. But because of advances in technology ... the tools that are needed for production and prototypes are now democratized."
Then again, take it from a journalist: New technologies can be something of a mixed bag, job-security-wise. It only takes a day at TechShop to learn how to work with files that can, for example, instruct a precision water-cutter to carve a slab of granite into an intricate shape. As Lynch acknowledges, "Just as lawyers are being replaced with computer software, engineers can be too."
But Bannister is optimistic. After his Makership, he says, "I'd definitely like to have my own company" someday. And even old-line trades might be more creative than they appear. "When I'm welding," he says, "I feel like I'm painting."