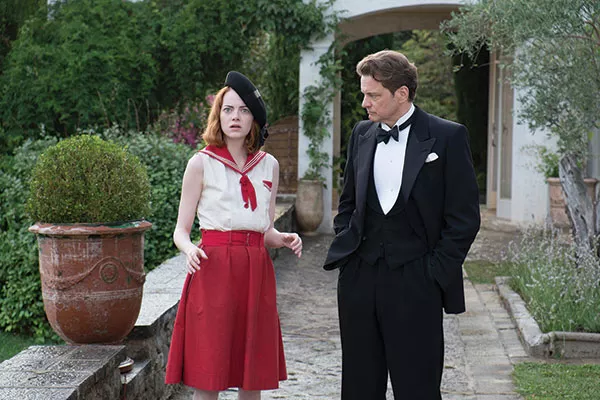 Magic in the Moonlight is another summertime Continental trifle from Woody Allen, burnished with name actors, sun-dappled Cote d'Azur locations and Jazz Age finery. In it, a British magician and noted skeptic (Colin Firth) is brought by his pal (Simon McBurney) to a South of France estate to help debunk the otherworldly claims made by a pretty young spiritualist (Emma Stone) and her mother (Marcia Gay Harden).
It's a drawing-room comedy of manners that lays out most of its cards early and plainly: Will Firth and Stone overcome their philosophical differences — and the three-decade age gap — to discover the real-life magic that is l-o-v-e? This leaves viewers free to admire the scenery, vintage automobiles, Firth's patented dithering and some adorable summer frocks.
Magic oh-so-slightly suggests unresolved tensions between fact and faith, science and God, but never really sinks its teeth into such matters. And while Firth and Stone are both charming in their own rights, there's not much chemistry between them, lending their scenes the artificial air of watching two handsome actors ably trade lines.
And that age thing: If I were Woody Allen and endlessly dodging awkward questions about my own relationships with much younger women, I'd avoid making May-December rom-coms. This story wouldn't have lost anything if, for instance, Firth's character had been tricked and later enchanted by the middle-aged but bewitching Marcia Gay Harden. That actually sounds like a more intriguing set-up.