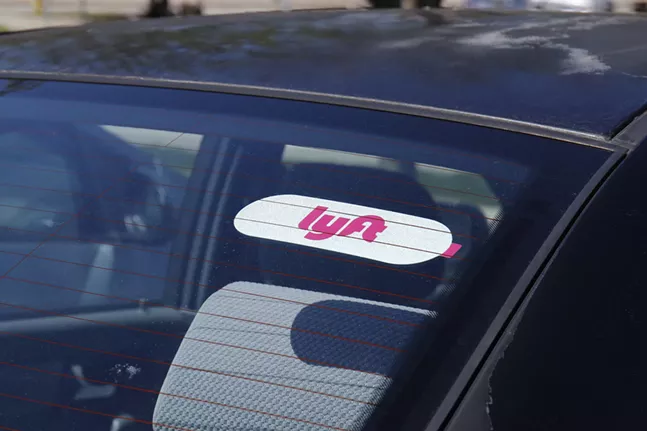 As part of a nationwide initiative, the ride-hailing company Lyft has partnered with Pittsburgh organizations to offer discounted rides to select employees in order to serve their commuting needs.
Angela Bowie, public policy manager Lyft in Pennsylvania, announced yesterday at the City-County Building in Downtown that the goal of the project is to make mobility issues less of a barrier for new workers.
"Not everyone has been able to access the benefits of the burgeoning economy in Pittsburgh," said Bowie at a press conference. "Studies have shown that commuting times are the single strongest factor in the odds of escaping poverty."
Bowie said a
Lyft
impact report shows in the Pittsburgh area that 56 percent of rides start or end in low-income neighborhoods.
Josh Huber, Lyft General Manager, says the company is providing the funding for the two-month pilot, which will end after February if more money is not raised. Huber says the pilot currently has spaces for about 250 participants, but that could be flexible.
Employees that are placed at jobs through local nonprofit
Partner4Work
and
CareerLink
are eligible for the discounted rides, and the intention is to provide discounts to new employees for two weeks (until they get their first paycheck), and then discounts will likely taper off after that.
However, Huber says discounts may vary for each employee and could be a percentage off a ride or a free ride, depending on an individual's mobility needs.
"Everyone's transitional needs will vary so it is not a one-size-fits-all program," said Huber. "But there might be one person who has a larger need, but they might need more funding."
Earl Buford, CEO of Partner4Work, said that transportation is a key obstacle in helping get people placed for work.
"In dealing with workforce there are three major issues that we confront at Partner for work, one is lack of skills training, lack of education, and transportation issues," said Buford."
He said the intention is to attract more partners to the program in order to keep it going past the pilot stage. Buford also said Partner 4 Work places people at jobs throughout the county, like at construction sites, banks, or the Pittsburgh International Airport.
This makes it difficult to find public transportation to these locations since many are out in the far reaches of the county. However, if the Lyft funding isn't perpetual, then employees without cars will be stuck with a hefty bill.
Huber said a ride from the North Side to Cranberry would run around $40 one-way.
However, Bowie said one intent of the program is to extend the reach of public transit and create reliable transition options for those that don't necessarily need to own a car. Huber agreed and said part of what Lyft might do is provide rides to and from a bus line.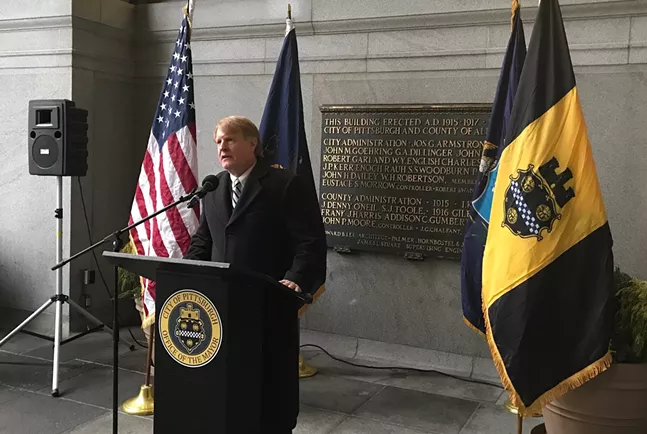 This technique has been piloted in Los Angeles with little success. Metro, the Los Angles County transit agency, has run a program that offers free ride-hail rides to connect to light-rail stations. The ridership numbers did grow each week of the program, but barely made a dent in the county's overall transit ridership decline, and the program overall was precipitously expensive.
According to a transit news site
Streetsblog
article from October, "Metro is spending $6,730 per day for these [ride-hail] rides. 1,675 rides per week translates to 335 rides per day. 335 rides for $6,730 means that each ride is costing Metro $20.09."
Huber noted that Lyft is fulling funding the two-month pilot, but didn't specify how much money the company was dedicating.
Laura Wiens of advocacy group Pittsburghers for Public Transit is skeptical of the pilot program. She warns other organizations from partnering on this type of program and says it's not a long-term solution to
mobility needs
.
"Where transit agencies have partnered with Lyft, there has been a very low return rate," said Wiens. "It is not a sustainable way for people to access work. If people are having such difficulties getting to work without a paycheck, this is not a sustainable way to address that."
She acknowledged that transit costs in Allegheny County are a big problem, but says that funding and advocacy should be focused on increasing bus service or towards zoning changes so that there can be more
dense housing in close proximity to job centers
.
Yesterday, Allegheny County Controller Chelsa Wagner said the county's
$2.4 million budget surplus
should go to fund public transit improvements.
Allegheny County Executive Rich Fitzgerald praised the partnership at the press conference.
"Transportation and skills are often the biggest obstacles for employers," said Fitzgerald. "To give people access to the opportunities is to give them a better life for them and their families."
He added that he hopes the Port Authority of Allegheny County partners with Lyft for this program. Port Authority spokesperson Adam Brandolph says the agency is not involved in the partnership with Lyft.