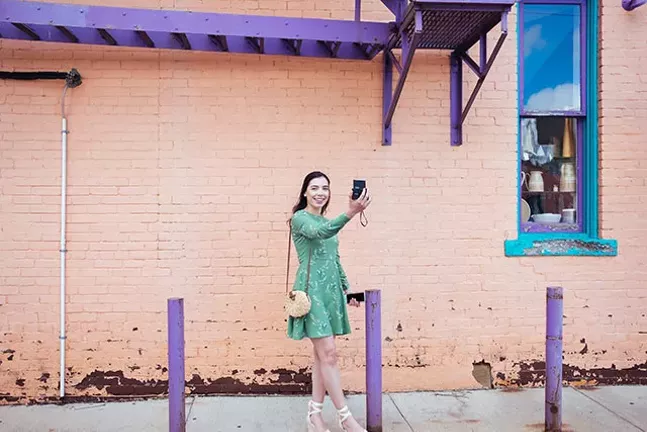 At first glance, 21-year-old Erin Noelle seems like an average, though extremely well-put-together and fashionable, college student. She spends most of her days working in retail at Ulta Beauty and Kate Spade, while also commuting to classes at Community College of Allegheny County. However, the Wexford native is known to more than 130,000 subscribers for her eponymous YouTube channel.
Noelle launched her channel in 2015 when she was a junior at North Allegheny Senior High School. She focused on making videos related to makeup and fashion and gained a following with the very first video she posted, a tutorial with a popular eye shadow palette. Noelle was surprised how quickly things took off.
"I was thinking, 'Oh my gosh, where are these views coming from?'" she says. "I remember telling my mom when it passed 100,000 views and she was like, 'Who are these people? Do you know them?'"
Noelle was 17 when that first video — which now has 350,000 views — set her YouTube career in motion. Four years later, Noelle's most popular video has 2.5 million views, and she is often recognized by subscribers in public. She also has over 30,000 followers on Instagram.
Noelle makes money from her channel through ad revenue from YouTube and working with sponsors such as the beauty, fashion, and fitness subscription box company, FabFitFun. She adds that the sponsorships are enough to help her pay for college.
For Noelle, a big part of being a social media personality is being transparent with her audience. This includes sharing the experience of losing her longtime boyfriend in a car accident in 2017. Her late boyfriend, Ryan McCutcheon, was featured on her channel multiple times throughout their five-year relationship, so Noelle made a video discussing her loss. That video is no longer public on her channel — Noelle received many uncomfortably negative comments on it — but when it was still viewable to the public it had 7 million views.
"The reason why I first posted that video was because Ryan was a part of my channel, he was in videos, [my subscribers] knew who he was," Noelle says. "A lot of people were commenting and saying, 'This is the kind of content that you need to keep to yourself,' but first of all, my channel is about myself, and second, if I were just to pick up and keep going and never explain what happened, I feel like that would have been so inappropriate."
Since the tragedy, Noelle has been open about her grieving process on social media. She has found a balance between sharing her story and keeping elements of her personal life private, and has found a community of people who understand what she's been through in the process.
"Right after Ryan died, I just kept saying that no one else has gone through this, nobody else in this world knows what it's like to feel the way that I do right now," she says. "But then I posted that video and I started connecting with girls that have also lost boyfriends or fiancés or that had been through something similar, and that was so eye-opening."
She said the women who had similar experiences gave her assurance and motivation, and everyone in the community makes the effort to "lift each other up." With this encouragement, Noelle has found the strength to move forward, and despite the negativity, heartbreak, and tragedy, is looking forward to a future with what she calls "a new normal."
Noelle is planning to transfer to a four-year college in the spring, has started dating again, and has kept to a schedule of posting multiple videos per month, something she attributes to her strong work ethic.
"Everything I have, I've worked for — my camera equipment, my clothes," Noelle says. "I feel like people might see me in a Kate Spade dress and think, 'Oh, her parents must have bought that for her,' but that's not it. I've always worked for what I have, and I always will."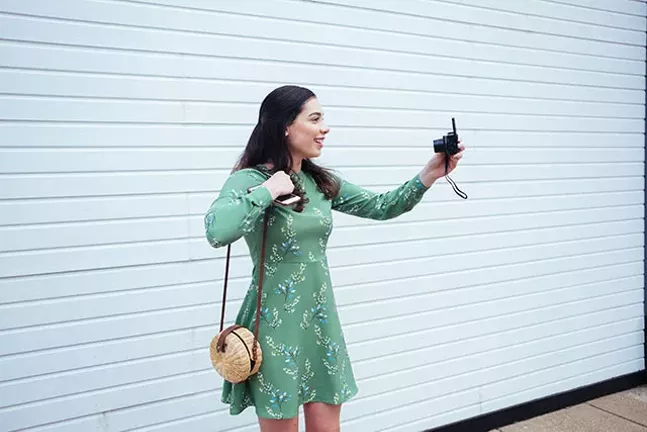 When it comes to her future with YouTube, she plans to keep at it for as long as she can. Noelle has been taking things day by day, and addressed her audience in a recent video with, "I have been so stressed out, so busy, but, I'm really happy. I don't want to get emotional, but I'm very content with where I am with my life right now."
The Rhythm19 Fund, established by Ryan McCutcheon's family through the Pittsburgh Foundation, accepts donations to support local high school music programs in McCutcheon's memory.