Good Morning America
(
GMA
, as the kids call it) brought its
Big Summer Road Trip
feature to Pittsburgh today to highlight the
amazing work of Megs Yunn
. Yunn founded Beverly's Birthdays, which provides gifts and parties to kids whose parents cannot afford them. It is a heartwarming story that should bring a tear to your eye.
But ...
Pittsburgh is going to Pittsburgh. And we had to make sure that no one on the planet forgets that we have sports, fans who love those sports, and the obsessive need to communicate this fandom to millions of uninterested outsiders.
"Let's make sure we focus on our most embarrassing mascot," someone in production said as they pointed to
Steely McBeam
.
What is he holding?! An upside down number two? You can't even hold a sign right, Steely.
Look at all his scene-stealing glory!
Take a page from the Riverhounds mascot and look embarrassed for being there, like all soccer fans.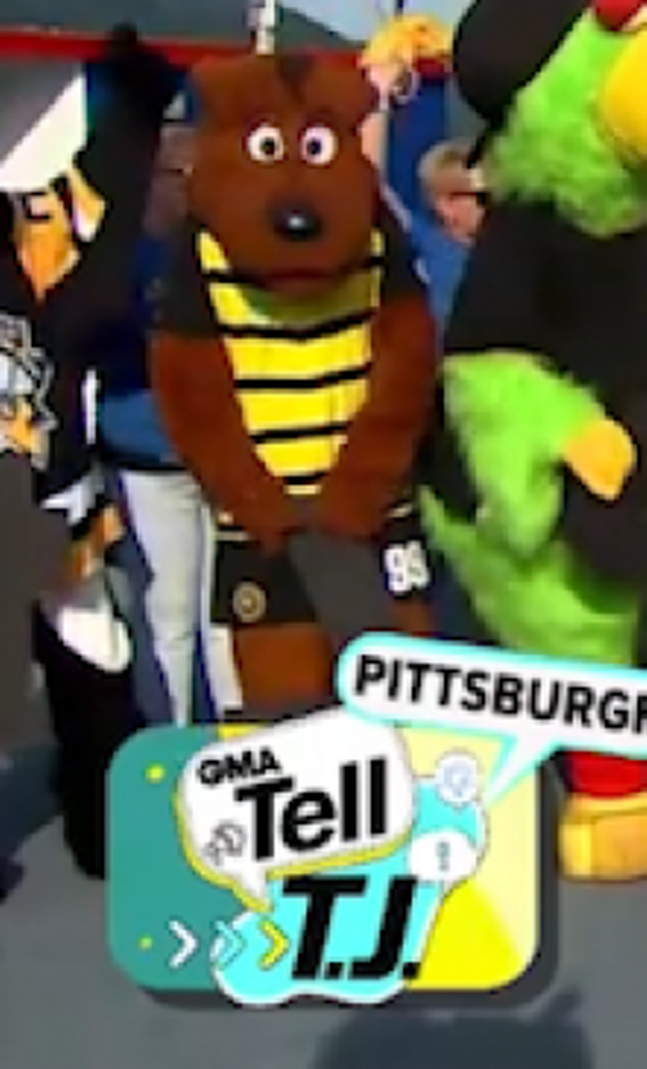 Pittsburgh cured polio, had the first commercial radio station, built the world's first wire cable suspension aqueduct bridge, made the transmission of electricity possible, had the world's first full-scale atomic-powered plant for production of electricity, and practically invented public television. But we also have, Steely.