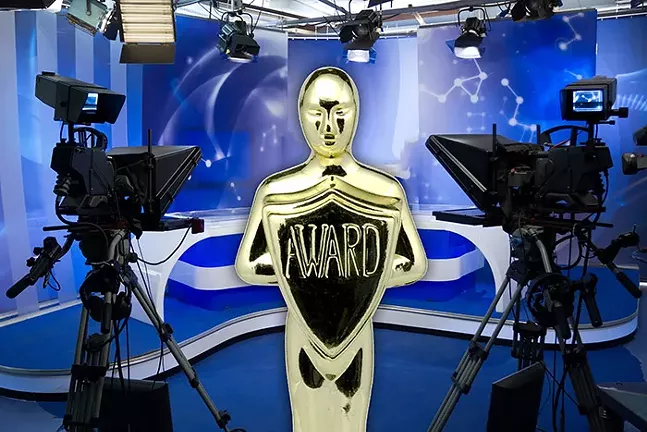 The National Academy of Television Arts & Sciences announced the 2019 Mid-Atlantic Emmy nominees today. There's no Elisabeth Moss or
Game of Thrones
, but the awards will highlight and reward the hard work of local news organizations.
The extensive list of nominees features 80 categories (some categories are split in two for different market sizes). The Mid-Atlantic region includes news organizations from Pennsylvania, New Jersey, and Delaware, including television stations and educational institutions.
With 30 nominations, KDKA has the most in the region but was closely followed by WQED, which has 29 nominations, and WPXI, which has 21. Some nominees were for news organizations not typically known for their video content, like PublicSource, which got a nomination for "At Tree of Life, A Violinist Offers Up Music as A Means to Mourn."
Pittsburgh was host to an uncommon number of major tragedies in 2018, most notably the Tree of Life synagogue shooting and the murder of Antwon Rose II, and many of the local nominations are for coverage of these topics.
There is also a separate list of college nominees, which include Duquesne University's "Deanna's Journey: Amniotic Band Syndrome" and Robert Morris University's "Pittsburgh's Monster Pumpkin Festival is a Smash Hit."
The complete list of nominees can be found
here
.