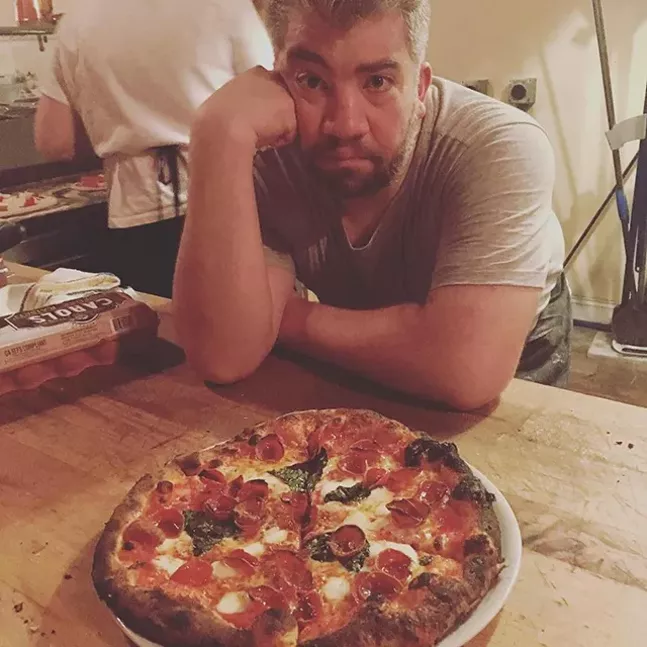 There's a new party for those whose hearts beat for pizza and funky tunes, kicking off Wed., May 1 at Pizza Taglio.
DJ Paul Seif, who books parties under the moniker The Vinyl Dept., local DJs Anthony Susan, Deesus, and Jonathan Chamberlain (formerly of Delicious Pastries) were on the search for Pittsburgh's best pizza – "for science." They were enjoying some of Pittsburgh's finest pie, when an idea came about.
"The conversation turned to 'Wouldn't it be great if there was a DJ night at a pizza spot?,'" says Seif. "I ran into Anthony [Giaramita] of [Pizza] Taglio later that week and pitched him on the concept."
That initial conversation took place a couple of years ago, and now the musical pizza party has finally come together. Every Wednesday, Seif, Giaramita and his pizza, and Pittsburgh DJs will join forces to merge music and food. The weekly pizza party is set to be flush with good food, good music (all-vinyl DJ sets), and specials – no corkage fee on specific wine/pizza pairings and special chef selection pizza.
"It's so Pittsburgh to have a party in a pizza spot," says Seif. "We like food, drink, and great music. Even better if all three can be had all at once."
For more food and music parings, Seif also DJs monthly on Mondays at La Palapa, a taco spot in South Side. "It's a great party and a similar conceit," says Seif.