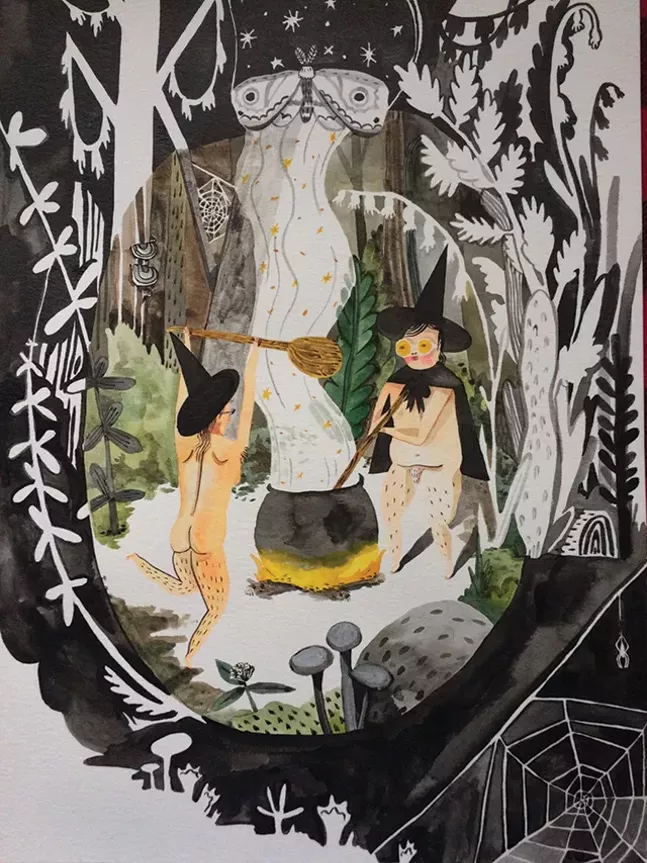 To call the art featured in The Self, Realized: Queering the Art of Self-Portraiture "portraits" would be somewhat misleading. The show, at Brew House Association through Feb. 9, defies traditional definitions of the art form to provide a more complex and multi-dimensional view of LGBTQ+ artists.
Opening Jan. 10, The Self, Realized showcases 14 queer, mostly local artists (two are from out of town) working in a range of media. Curated by Hannah Turpin, the show kicks off Brew House's new Prospectus series, an initiative created to support emerging curators and bring to life exhibitions that might not otherwise reach the public.
"I think that it will bring a new platform for different people to see new artists and strengthen the awareness of this art and these curators who are looking at these important themes," says Natalie Sweet, Brew House program director.
She adds that Turpin and Dana Bishop-Root, whose show This is Not Romantic will open at Brew House on Feb. 21, were chosen for Prospectus based on proposals they submitted.
Turpin moved to Pittsburgh from New York to work as the curatorial assistant for contemporary art and photography at Carnegie Museum of Art. She created the show as a way to address the lack of local exhibitions dealing specifically with LGBTQ+ artists around topics of queer identity.
"There is a lot of taboo and discrimination that still prevails in everyday society and interaction, and I think art is a way to kind of escape from that," says Turpin. "And that's where some of these self-portraits can offer a new lens into how you might represent yourself that's not immediately apparent to outsiders."
The show highlights a group of artists who, in finding new ways to represent themselves, push the boundaries of portraiture beyond the traditional two-dimensional image of a formally posed subject. By doing so, Turpin believes they are able to redefine how they are represented in the mainstream, which tends to hyper-focus on their identities as members of the LGBTQ+ community.
"The goal is to try and capture and depict the reality of a complex identity, that queerness is just one factor of an individual," says Turpin.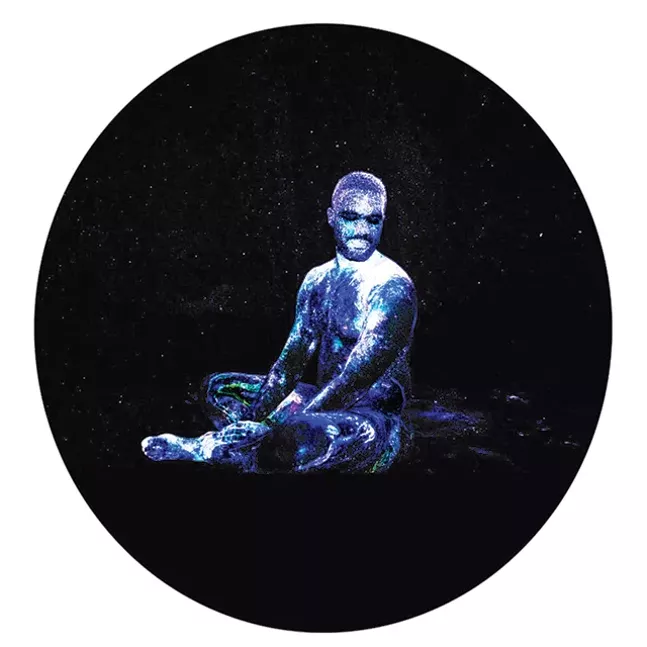 Among the included works is an installation by Jen Cooney that incorporates meaningful items from their home and their own artwork over the years to recreate an intimate living space. Completing the piece is a soft sculpture of Cooney done in their signature, cartoonish style, with which guests can sit and interact.
"You get a sense of what it means to create your own space and have your place of living reflect you as a self-portrait," says Turpin.
While Cooney's piece may be more grounded in everyday reality, other artists take a more fantastic approach. The Brooklyn-based artist Cupid Ojala contributed 14 pen-and-ink drawings depicting scenes of him and a cat companion in a magical landscape, where Turpin says he has the freedom to live as his true self.
Also featured are sculptures by Summer Jade Leavitt, a video piece by Corrine Jasmin, and glass balloons by Shikeith, as well as works by Brendon J. Hawkins, who recently held his first solo exhibit at Bunker Projects.
Rounding out the artists are Paper Buck, Adam Milner, Mikael Owunna, Nikolai Peacock, Maybe Jairan Sadeghi, Ginger Brooks Takahashi, Sam Thorp, and Curtis Welteroth.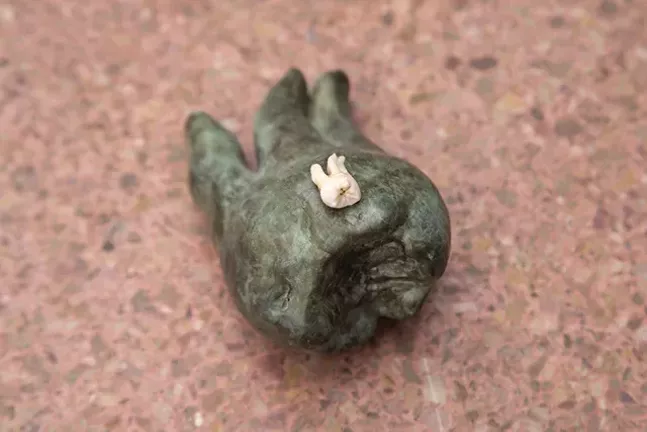 Turpin also highlights Pittsburgh printmaker Mary Tremonte, who made original, limited-edition posters for the event and contributed some painting and design elements throughout the show.
While Prospectus has set out to increase the exposure of artists and curators, Sweet believes it offers another important benefit.
"Artists within the group are getting to know one another and form new connections and friendships, and I think that's a really amazing piece to already be bubbling out of it," says Sweet.
The Self, Realized: Queering the Art of Self-Portraiture opens Jan. 10 with a public reception. The first guests to arrive at the event receive one of Tremonte's posters.