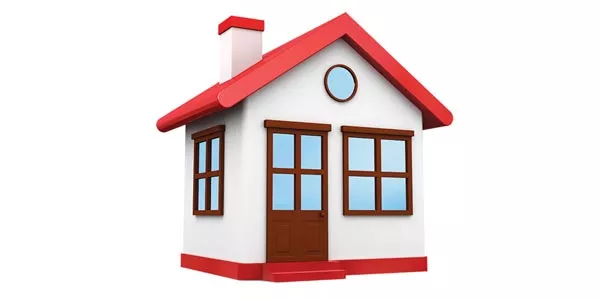 Eve Picker hunches over a block map of Garfield. "There are 577 vacant lots here, 181 owned by the City or the URA," she says. "This land is not a liability. It's an asset."
Looking at a rough swath of North Atlantic and Penn avenues, she adds, "I'm going to build three or four houses here. Ten there. Twenty maybe. I don't know. But I am going to build these houses. The only question is where. Because the development process, especially cutting-edge development, is notoriously unpredictable."
Edgy, yes; unpredictable, yes. Both have defined Eve Picker's real-estate life for decades now.
A native Aussie, Picker trained as an architect and urban designer. She worked in Vienna, Sydney and New York, and then moved to Friendship some 30 years ago. There she found herself on the proverbial ground floor of the nascent preservation movement. All those old houses, all that adaptive re-use spit-shined and front-and-center. "It felt like coming home," she recalls.
Restless, energetic, she worked all about the city, finding sows' ears — buildings derelict and damaged, unlovely and unloved — turning them into silk purses, attractive living and work spaces. Among her award-winning successes are the Werner and Liberty Bank buildings, in East Liberty; Luna Lofts, in Oakland; Brake House, in the Strip; Liberty, Penn, and First avenue buildings, Downtown; and so on.
"I found that I can take nothing and turn it into something," she says. "Taking old buildings, transforming them into places that people want to live and work, is immensely satisfying."
In Garfield, however, she plans to work from the ground up — literally — adding to the built environment one tiny, affordable house at a time.
Using prefab Minim Houses designed by Washington, D.C.-based architect Brian Levy, Picker hopes to populate Garfield — and other neighborhoods — with 336-square-foot houses that settle nicely on standard 40-by-23-foot lots. Presented as what she calls a "total package," each buyer-ready Minim features spiffy finishes, queen-sized bed, desk, kitchen and bath, storage space — even a deck and a yard. "It has everything you need — just small. All you have to bring is a couple of chairs," Picker says, "and you're good to go."
Even better, she says, is that this cracker-box marvel can be had at $350 to $500 per month, including principle, interest, taxes and insurance.
"They're one-person houses," she says. "Or two people who really like each other," she laughs, then waxes serious. "They're going to change our cities."
In three ways.:First, here, as elsewhere, tiny living spaces are a global trend. From Tokyo to Edinburgh, people are making do with smaller, modular places — often like a ship's stateroom with amenities built in.
Second, the units are highly energy-efficient, code-compliant, transformative — dotting landscapes with houses instead of weeds.
Third, with the low cost of vacant land and pre-fab construction, the Minims give rise to smaller, democratized investing. "It's very difficult to build traditional housing these days," Picker says. "Construction costs are high. So is land. Plus we'd have to go to a bank and raise the money. But banks make financing decision based on the past. Garfield?" she shakes her head. "And Minim houses? There are no comparables here."
Instead, Picker plans to raise the initial equity — $750,000 or so — from scratch, looking to small investors and the Internet. Promising a good return on investment, she says, "We'll put ourselves in the hands of a crowd who want to see more, who want to see spectacular changes. Because we want to provide both a social and financial return, it's very important that these projects transform cities."
OK, nice, but why? Why work to transform cities?
"I love cities," she says. "I love the built environment. I'm fascinated by how cities work — and what makes them better. These houses will make cities better.
"It's amazing, isn't it?" Picker asks. "The technology — going online, raising money electronically, democratically, incrementally. Not having to wait for a banker. Or a politician. The idea that we, the people, do have power to make change is fascinating." She pauses. "The only question is how we can put it to good use."
Picker gestures at the map where she'll be creating affordable houses for young people, retirees and others who previously could not afford to own a home. "I'm excited about that," she smiles. "I'm also excited that it's a way to rebrand a neighborhood that has so much vacant land."