When Janera Solomon was hired as the Kelly Strayhorn Theater's new executive director in 2008, she was tasked with transforming the floundering rental venue into a viable theater. Rounding out its 10th year, KST has become an incubator for artistic expression, a city leader in presenting original arts programming, and a torchbearer for Pittsburgh on the national arts scene.
"We try to balance the subsidy program that makes us a community resource for all sorts of artists and non-profits with a presenting program inspired by our two namesakes," says Solomon.
She goes on to say that a lot of the programming, like the newMoves Contemporary Dance Festival, was about connecting with national and international artists and making it so that Pittsburgh-based artists can live here and also have a national career.
By hosting this year's National Performance Network/Visual Artists Network's Annual Conference from Dec. 13-16, KST is taking another step towards those goals.
The conference, an international forum for artists, arts leaders, activists, organizers, funders, and others will feature workshops, forums, and talks, as well as Pittsburgh: Live & Onstage, a pair of local artist showcases that highlight the work of Pittsburgh contemporary performance makers.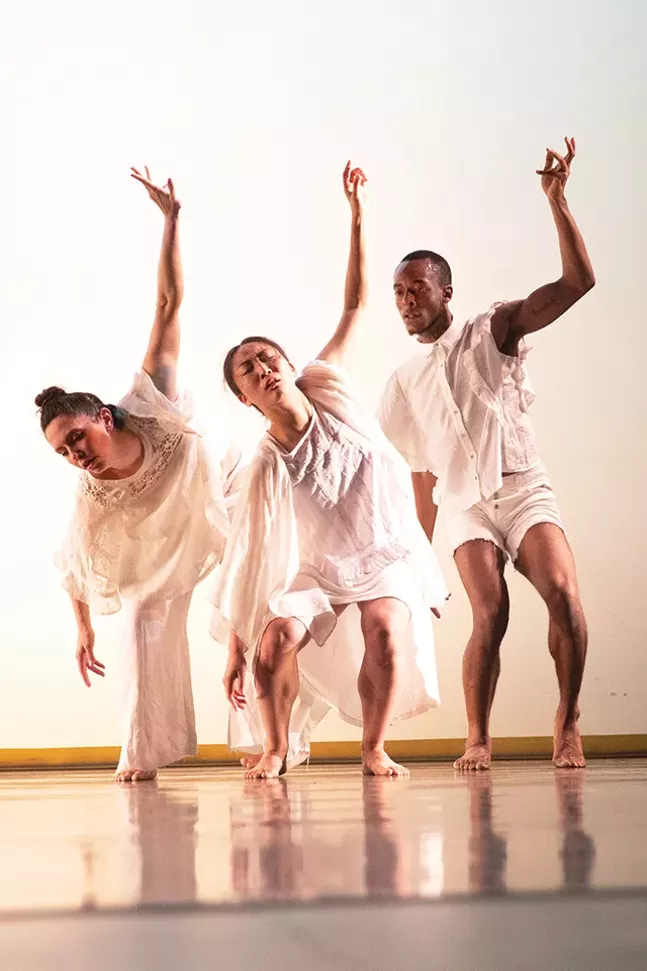 Featured on the showcases will be Afro Yaqui Music Collective, Anqwenique Wingfield, and Blak Rapp M.A.D.U.S.A., along with dance artists slowdanger, who will perform a new 14-minute duet called "hybrid memory | reflector" examining hypothetical concepts about how memory is stored; a 15-minute excerpt of Bill Shannon's "Touch Update," a multimedia work that "dissects and dismantles the multiple online identities we create in order to mask and manipulate our lived experience"; and a 15-minute excerpt of the STAYCEE PEARL dance project's "... on being ..." (2012), a dance-centered multimedia work examining Blackness in relation to the philosophical movement of Post-Blackness.
Being accessible to the public is another important tenet of KST's mission. "I believe art to be a daily consumption and essential in people's lives," says Solomon. "I think people should be able to have a little art every day and we have lots of ways people can get into our programming, from classes and talks to performances and parties. All that activity is about creating an opportunity for art to be a meaningful part of people's everyday lives and not something just done on a special occasion. We want the public to take risks with us and support things that they might not be familiar with."
For the full NPN Conference schedule, visit kelly-strayhorn.org.