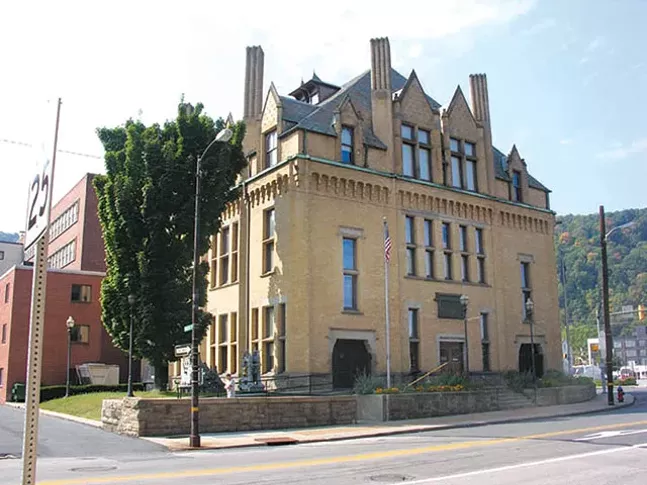 Johnstown is an old school town in the best way. Its downtown is compact with restaurants, shops, bakeries, markets, and parks. This Rust Belt town has suffered from decades-long economic decline, but its charm is preserved.
In that vein, enjoy Johnstown as it was originally intended — on foot. Just over 90 minutes from Pittsburgh by car, find a parking spot in its downtown and walk between destinations.
Or ditch the car entirely and take the train. Daily Amtrak trains leave Pittsburgh at 7:30 a.m. and return trains depart Johnstown at 6:10 p.m. That gives day-trippers about nine hours to explore everything Flood City has to offer. Roundtrip tickets are relatively inexpensive if you purchase in advance.
A journey to Johnstown will likely leave anybody hungry and a bit tired. Grab a coffee and breakfast sandwich at Flood City Cafe. When recharged, walk over to the Johnstown Flood Museum, with its haunting exhibits detailing the 1889 flood that killed more than 2,200 people. Interactive exhibits show how 14.5 million cubic meters of water crashed through the town in a matter of 10 minutes.
Don't miss a free screening of The Johnstown Flood short documentary, which won an Academy Award in 1990. It's a powerful film.
After the heaviness of learning about one of America's worst floods, perk up with a trip aboard the world's steepest vehicular incline. The Johnstown Incline travels about 900 feet at approximately a 70-percent grade — more than twice as steep as the Duquesne Incline. Once atop the hill, enjoy a stunning view or pop into Asiago's for a fancy Italian lunch.
For cheaper fare, return to the downtown area on the incline and walk over to Coney Island Lunch (famous for its chili dogs) or Press Bistro. The latter offers an array of wraps, salads, sandwiches, and killer French fries. Grab a seat next to the large windows for a great view of Central Park's fountain.
If in the mood of a mile-jaunt (or quick car ride), head north along the Conemaugh River to the Heritage Discovery Center, which is great for kids.
And if beer is all the fun you need, get to Stone Bridge Brewing. This new craft brewery makes tasty and creative beers such as New England Style IPAs. After a brew and some live music, catch the last (and only) train back to Pittsburgh.
Learn more about Johnstown at visitjohnstownpa.com.

Follow senior writer Ryan Deto on Twitter @RyanDeto