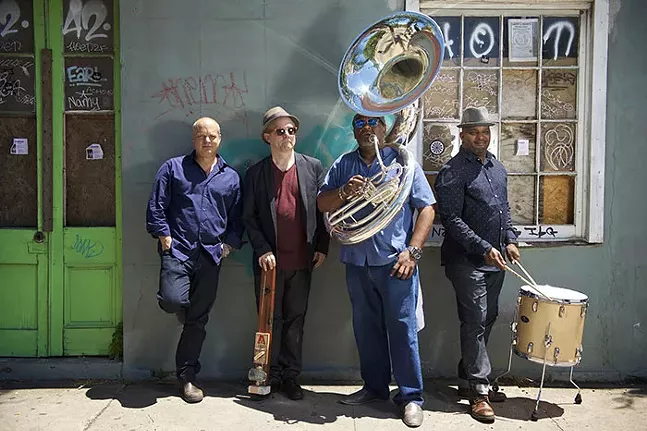 Mad Skillet was born from a late-night show in New Orleans, La., during Jazz Fest 2015. It came out kicking and screaming, laughing and wailing, laying down a deep New Orleans groove steeped in jazz, blues, psychedelic rock, and R&B.
Band members are lead keyboardist John Medeski (Medeski Martin & Wood, The Word), Grammy-nominated guitarist/bandleader Will Bernard (Medicine Hat, Party Hats), New Orleans native and sousaphone player Kirk Joseph (Dirty Dozen Brass Band, Backyard Groove), and drummer Terence Higgins (Dirty Dozen Brass Band, Ani DiFranco), also a New Orleans native.
John Medeski is best known for his buoyant, organ-centric approach to jazz as a part of trailblazing trio Medeski Martin & Wood, he also collaborates often with John Zorn and John Scofield and plays in lauded super-groups The Word, Spectrum Road, and Phil & Friends and in 2013, he released a introspective solo piano album on OKeh/Sony Records called A Different Time.

Purchase tickets and VIP Packages to John Medeski's Mad Skillet today!