On March 24, a battalion's worth of veterans came to the Recruit Military Veterans Job Fair at Heinz Field. The veterans who came to the event were looking to overcome the unique challenges faced by those returning from active duty, or those trying to balance their current military obligations with returning to the civilian workplace.
James David Cummings Jr., USMC, 1996-2000, Bosnia
You experience a different type of normalcy when you're living overseas. When you come back home, things are just not the same. I've found that communities have come to accept veterans a lot better than in the past. [The job fair] is great. We need to do more for our veterans. [Veterans give] everything to our country, and I think we should be given something back.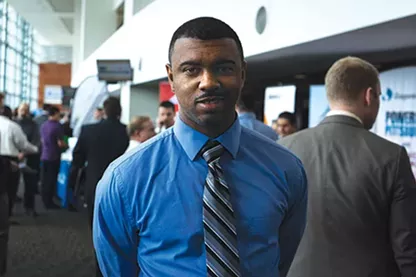 Staff Sgt. Gregory Ford, 12-year U.S. Army reservist, engineer, staff sergeant
Looking for work has meant a lot of applications and very little return on those applications. I've never had any success applying for a job online. Any job I have gotten, I've gotten through personal referrals. It's good to speak to someone face to face. These people want to help veterans achieve their goals. I've gotten some good information here at the job fair.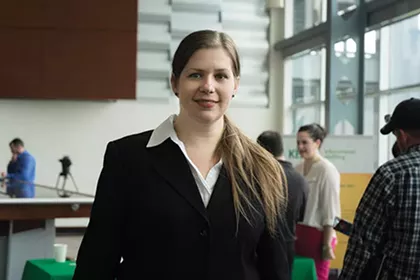 Cecilia Evans, USMC 2004-2011, one deployment to Iraq
The last job I had, I actually got from coming to one of these veteran job fairs … and then I had a baby last summer, so I took some time off. I found work after my deployment, and now I'm coming back to the workforce. It can be challenging. You have to sell how your military-related skills and experiences are an asset.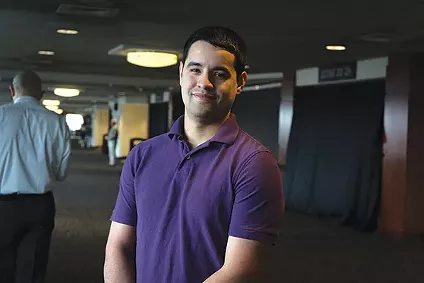 Sgt. Patrick William Rigney, PA Army National Guard, radar repair
I go away one weekend a month and two weeks out of the year. That is changing because the National Guard has to play a larger role in worldwide issues. … Instead of doing two weeks out of the year, now I have to do five. That's five weeks that I can't be at work. I don't think someone wants to pay you if you're not going to be guaranteed to be there. It kinda sucks.