The 19th annual JFilm, formerly known as the Pittsburgh Jewish-Israeli Film Festival, opens its 18-day run on Thu., March 15, with the Pittsburgh premiere of Prima Primavera, a Hungarian road-trip comedy.
The festival also offers 19 other films from Israel and around the world representing Jewish experiences from the comic and the dramatic to the inspirational, as presented through recent narrative features and documentaries. 
Films screen through April 1, at six area theaters and venues, including SouthSide Works Cinema; McConomy Auditorium, Carnegie Mellon University; Cranberry 8; Frick Fine Arts, University of Pittsburgh; Seton Hill University, Greensburg; and Galleria, Mount Lebanon.
Tickets are $9 for adults, $8 for seniors and students, and $5 for under 18. For tickets and more information, call 412-992-5203 (1-3 p.m. Mon.-Fri) or visit www.JfilmPgh.org.
Below are selected features screening through Tue., March 27.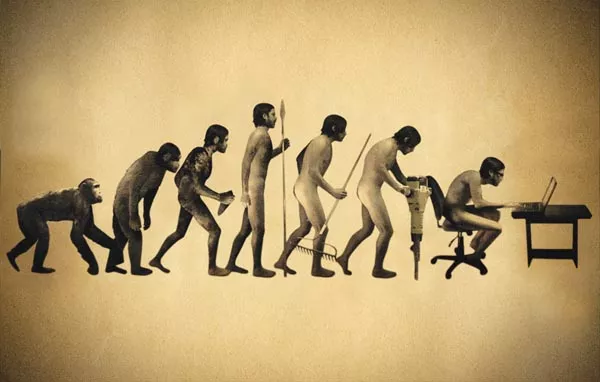 CONNECTED. Humans are complicated, and their lives are messy. That's one reason we favor a variety of connections — from things that make sense of our world (religion, science) to being social creatures. Add to our mixed-up-ness filmmaker Tiffany Shlain, who, after founding the Webby awards for online achievements, decided that there might be an even greater case for unplugging. Her film essay traces her conversion, particularly as it relates to the personal: Her father, Leonard Shlain, a surgeon who also wrote books that melded philosophy and science, has been diagnosed with brain cancer, just as she is struggling with a difficult pregnancy. Shlain also looks at the big picture, compiling a history of man getting connected, using a pastiche of archival news and entertainment footage. 8:10 p.m. Sat., March 17. SouthSide Works
2NIGHT. The pitch for Roi Werner's breezy comedy could easily be: "Before Sunrise, but in Tel Aviv." Two young Israelis meet at a noisy nightclub and decide to drive back to her house for a hook-up. But they can't find a parking space, and thus spend more than an hour driving around talking. (This film appears to be shot in real time.) The chatter ranges from silly and flirty to more serious and revelatory. Both lead actors are attractive and exhibit much on-screen charm, and you'll be rooting for the success of their first date, as a virtual ride-along passenger. Director Werner will speak after the film. In Hebrew, with subtitles. 7:30 p.m. Wed., March 21. McConomy
LITTLE ROSE. In 1967 Poland, a pretty young woman is recruited by her secret-police boyfriend to cozy up to an older writer, who is suspected of having Zionist tendencies. She's tentative at first, but soon finds the writer's intellectual charms compelling — especially in contrast to her lover's more brutish ways. Jan Kidawa-Blonski's film becomes increasingly fraught, as it seems obvious that one or possibly all of the major characters aren't quite who they say they are. (There are shades here of the 2006 German drama The Lives of Others.) Everything shakes out logically at the end, but the conclusion lacked the dramatic punch I had hoped was coming. In Polish, with subtitles. 7 p.m. Thu., March 22 (Galleria) and 9 p.m. Sat., March 24 (SouthSide Works)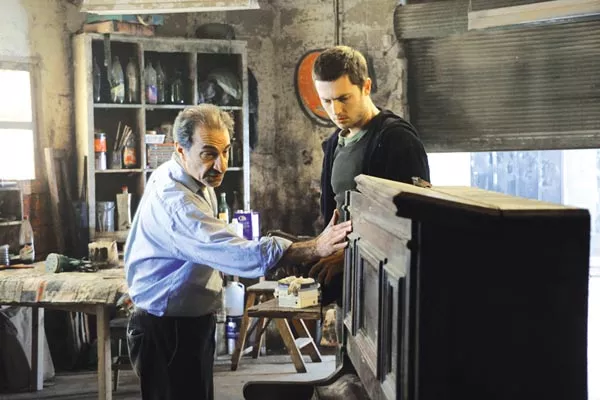 RESTORATION. Lack of communication is one aspect that's keeping the various interconnected characters of Yossi Madmoni's drama apart; so too is resentment, loneliness and inertia. When his business partner dies, the solitary Yakov discovers that their ramshackle furniture-restoration shop is in financial trouble — and that he's left the shop to Yakov's somewhat estranged son. The son wants to sell, but Yakov doubles down on his life's passion, hiring a young man who appreciates the shop's grimy beauty — and the son's disaffected pregnant wife. In Madmoni's pensive film, the characters swirl about each other, only connecting (or colliding) briefly, as they sort out their desires and expectations. In Hebrew, with subtitles. 8:20 p.m. Sat., March 24, and 4 p.m. Sun., March 25. SouthSide Works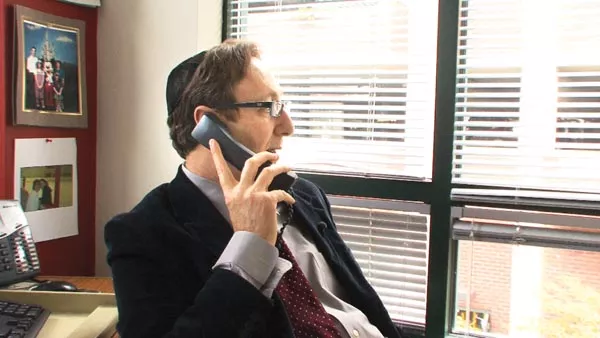 STANDING SILENT. The sexual abuse of children isn't unique to any particular group, but when it occurs in an insular community, the injustice of the act can be compounded. Scott M. Rosenfelt's documentary looks at the life and work of one man, Phil Jacobs, who as a journalist at the Baltimore Jewish Times makes it his mission to uncover pedophiles within the region's Orthodox schools and synagogues. Jacobs and others discuss the difficulties of making such abuse public, or even just creating awareness. Much like when the Catholic Church abuse scandal was revealed, Jacobs finds that the leaders of the religious community choose silence and cover-up in order to preserve the reputation of the institution. To be followed by a panel discussion. 7 p.m. Sun., March 25. SouthSide Works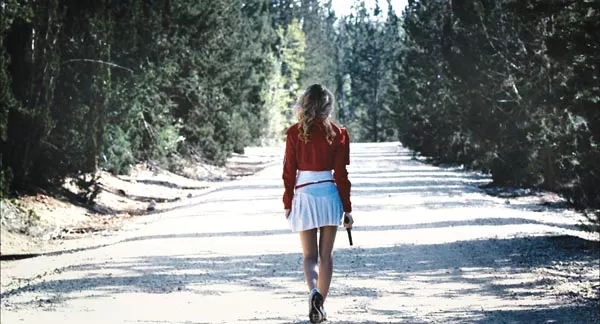 RABIES. It's a good bet that any film that begins in darkness, with a woman calling out from the human-sized trap she's fallen into, isn't going to end well. In Aharon Keshales and Navot Papushado's horror-thriller-slash-dark-comedy, a handful of disparate people wind up interacting in a rural fox preserve. The wooded area may be some sort of Bermuda Triangle of homicidal madness, because one by one, the visitors — which include cops, a quartet of tennis players and a brother and sister — wind up gravely injured or dead. The line between victim and perpetrator is blurred (and bloody), and I wouldn't be surprised if the sort-of funny, sort-of unsettling fatalistic film isn't a larger metaphor for some real-life mess humankind is in. In Hebrew, with subtitles. 7:30 p.m. Tue., March 27. SouthSide Works