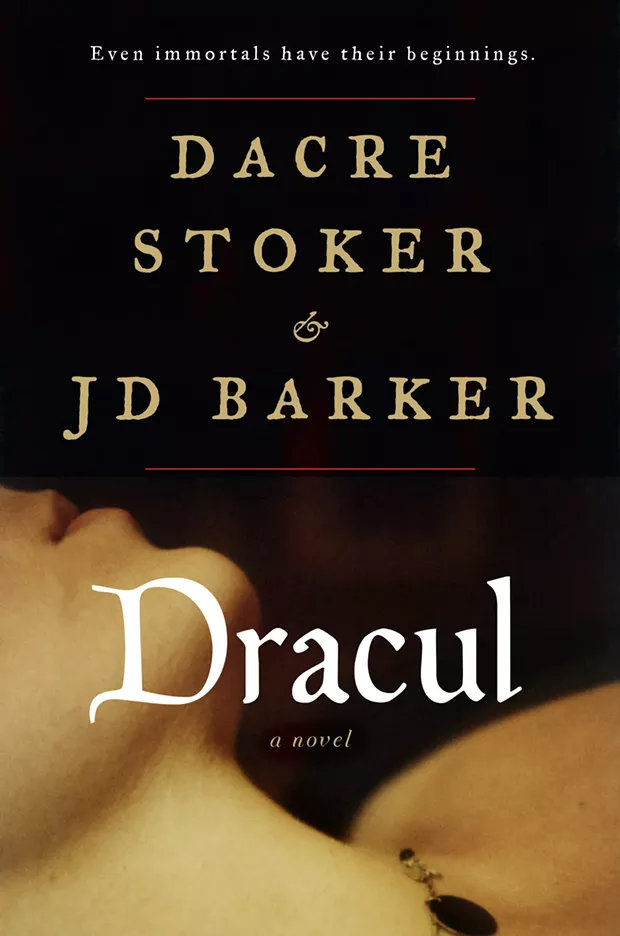 Novelist J.D. Barker was signing books at a horror convention a few years ago when he noticed the man next to him was Dacre Stoker, the great grand-nephew of Bram Stoker, the author of Dracula.
When Barker was 7 years old, he convinced his mother to buy him a used copy of that classic novel at a yard sale for 25 cents. Barker accumulated four or five copies of Dracula over the years, reading it over and over.
Now he was sitting next to "a living, breathing Stoker," says the Brentwood resident, who will appear Jan. 25 at City Books in North Side.
Little did Barker know that Dacre Stoker was familiar with his work. "He had already read Forsaken, my first novel, and he had already decided to ask me about this project," Barker says.
"This project" turned out to be Dracul (Putnam), a prequel to Dracula. Tapping into Dacre Stoker's wealth of knowledge about his ancestor and a trove of Bram Stoker's private documents including journals, notes, and maps, the pair created a story that blurs the lines between fiction and fact.
Barker says Dacre Stoker's involvement gives the book a rare historical accuracy that would be difficult to replicate. "He knows everything there is possible to know about Bram Stoker and Dracula," Barker says. "I brought the writing, and he basically did all the research. Because we were both focusing on two different things, it works."
What's eerie about Dracul is how the voice of Bram Stoker seems to inhabit the pages. Stylistically, there's not much different between the text of Dracula and the new book.
Barker has a natural knack for literary mimicry, stemming from Asperger's syndrome, with which he was diagnosed when he was in his twenties.
"When I was younger it was a big problem," he says. "But when I was older, I realized it offered a lot of benefits. It allows me to mimic the voice of other authors. So for this particular book, I read everything that Bram wrote, published or unpublished, and listened to Dracula the audio book on constant repeat. I drilled his voice and cadence in my head, to the point where when I go through the book there are paragraphs he actually wrote that we lifted from his notes that I can't tell the difference."
When Dracula was submitted to its publisher in the United Kingdom in 1897, Bram Stoker included a preface that stated "the events here really took place." But because London was reeling from the Jack the Ripper murders, that passage was excised from the original manuscript, along with the first 102 pages of text.
But Stoker found a workaround to that problem. He mailed the original manuscript to publishers in counties such as Iceland and Sweden, where the novel was printed with the original text. "What Dacre discovered is that if you go back a first edition of Dracula and translate that into English," Barker says, "you find bread crumbs that Bram left behind of the original story, those first 102 pages that got stripped out."
Between the Lines

Cristina Garcia, a playwright and author of novels including Dreaming in Cuban and Here in Berlin, will appear as a guest of the Pittsburgh Contemporary Writers Series on Jan. 31 at 7:30 p.m. The free event takes place at the Frick Fine Arts Building, University of Pittsburgh campus, Oakland. Details at pghwriterseries.pitt.edu
Garcia also will appear Feb. 1 at Alphabet City, City of Asylum, North Side, for Beyond Borders: An Evening of Immigrant Fiction, with Crystal Hana Kim, Naima Coster, Wayetu Moore, and Shobha Rao. The 5:30 p.m. event is free, but RSVPs are requested. Details at alphabetcity.org