It all started with an idea.
City of Asylum, which houses writers exiled from their home countries, wanted to present Chinese dissident poet Huang Xiang in a performance with jazz music. Henry Reese, co-founder of the organization, reached out to Oliver Lake, the New Jersey-based saxophonist and poet, probably best known for his work with the World Saxophone Quartet. It seemed like a long shot when Reese gave Lake a "full disclosure." "'We have a Chinese poet who speaks no English,'" Reese says, recalling the conversation. "'I want you to do a collaborative act with him, not jazz and poetry, but together. At the same time, he's also deaf from torture. We've never done a concert before, so we have no idea how to produce this. We're going to set up on the street, because we don't have a place to do it. And we don't have any money. So will you pay to come out here and do this?'"
Lake agreed, and the concert, staged in 2005 in the North Side's alley-like Sampsonia Way, drew 300 people, twice as many as anticipated. Every year since, Lake has returned in September with groups ranging from his big band to the WSQ, all working in tandem with exiled poets. When it grew too big for the street, the event moved to a rented tent set up in West Park. The new locale made it more of a community event, and alleviated any complications from bad weather.
As last year's performance came around, City of Asylum decided expansion was in order. The group was about to open its new headquarters, Alphabet City, in the former Masonic Hall on West North Avenue. The building would house a restaurant, book store and performance space. Rather than limit Jazz Poetry to one evening, the team scheduled a month of performances in the brick-and-mortar space. As fate would have it, Alphabet City wasn't ready in time, but that wasn't a deterrent. Tents were set up on Sampsonia, and the music happened; it included what could have been the final Pittsburgh performance by the World Saxophone Quartet's baritone player Hamiet Bluiett, whose health has since forced him to retire.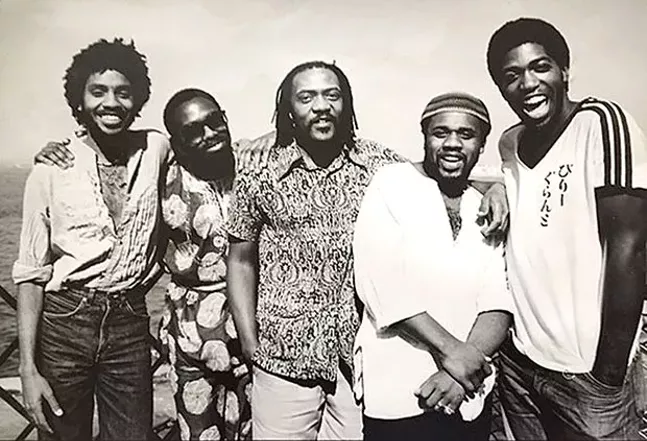 With Alphabet City now firing on all cylinders, the event promises both a solid location and a diverse set of performers. Lake is reuniting Jump Up, his '80s jazz-funk group, which performs on Sat., Sept. 16, with poets Kimiko Hahn, Ariana Brown and Mark Doty. (Jump Up guitarists Brandon Ross and Jerome Harris also perform on Thu., Sept. 14, with poets.)
The schedule also features some international performers. Clarinetist Waclaw Zimpel has performed with avant-jazz musicians in Chicago, but he hails from Poland. On Fri., Sept. 22, he performs a solo with poets, and the following evening, his trio LAM plays a set. This sort of residency allows performers a chance to work in different contexts. "If they stay multiple days, rather than having the same grouping three nights in a row, they can break up and do different things," Reese says. "One night, you're performing the way we identified you; the next night, 'Can you pair off with people here?'"
One distinct quality of City of Asylum's performances since 2005 is the lack of admission charges. (Jazz Poetry events are free, but online reservations are strongly suggested.) Fundraising and sponsorship helps defray this cost; supporters include the National Endowment for the Arts, as well as both Allegheny General Hospital and UPMC.
Keeping events free, Reese says, maintains a goal from the earliest events — making these art forms accessible to the whole community. "At the beginning, we didn't even think about charging. It wasn't intended to be that event," he says. "As it grew, it became obvious that this was attracting people from all walks of life. The audience, in a way, is as important as what was happening onstage."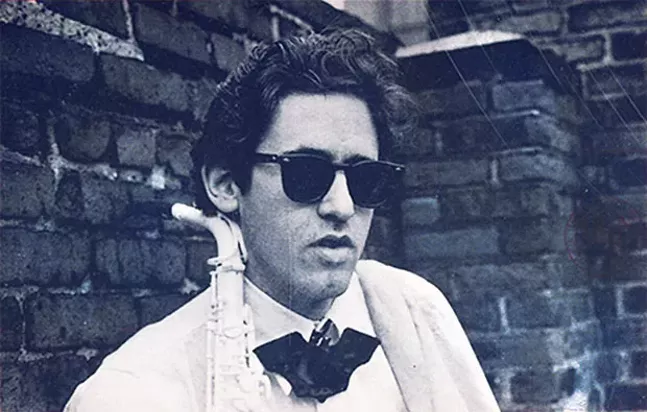 Two of the more anticipated performances of Jazz Poetry are schedule for Sat., Sept. 30, and Sun., Oct. 1, as alto saxophonist Tim Berne returns to Pittsburgh for the first time in nearly 20 years. Saturday's performance features a trio, with pianist Matt Mitchell and drummer Kate Gentile. Berne and Mitchell will play solo sets and collaborate with poets Natalie Diaz and Lynn Emanuel.
After studying with the late World Saxophone Quartet founder Julius Hemphill, Berne emerged on the New York scene, playing a unique style of jazz marked by angular phrases, jagged rhythms and unique instrumentation. He notates the music for his band, but "ultimately it's more about phrasing anyway," he says. The musicians "have to be able to hear how I phrase them [more] than the accents. The way things land kind of determines, rhythmically, what it sounds like, more so than the bar [lines] and the metric stuff."
Through releases on major labels and his own long-standing imprint Screwgun, he has created a style where soloists might be left to their own devices, while the rest of the band slowly changes the scene behind them, eventually easing into a new theme.
Berne's regular quartet Snake Oil has released four albums on ECM, the prestigious jazz imprint founded in Germany in the 1970s. The instrumentation features Berne, Mitchell, a clarinetist and a drummer, who also incorporates vibes and timpani. "I'm not really into having a rhythm-section situation where the bass player and the drummer kind of hook it up and the other guys solo. I like it when the whole thing is kind of a mess," Berne says.
__