Janis Ian rose to fame early, scoring a hit in 1967 with "Society's Child," written two years before when she was only 14. She had another charting (and Grammy-winning) song, "At Seventeen," in 1975, and has since toured, recorded, started her own label and written books. She talked with CP from her Nashville home before her current tour, which comes to Carnegie Lecture Hall in Oakland as part of the Calliope folk-music society's 2014-15 season.
You've been touring so long, and since you were so young — what keeps it interesting, if anything?
Audiences are interesting. You never know what to expect. Some days you eat the bear, and some days the bear eats you, as they say.
You were an early proponent of starting your own label rather than depending on a major. What's your level of involvement in your label, Rude Girl Records?
In all aspects of my career at this point, it's enormous: It's very time-consuming and very tiring, and I'm trying to find ways around it, where I won't have to be so involved. Because it really does take away from the work I'm supposed to be doing, which is being a songwriter.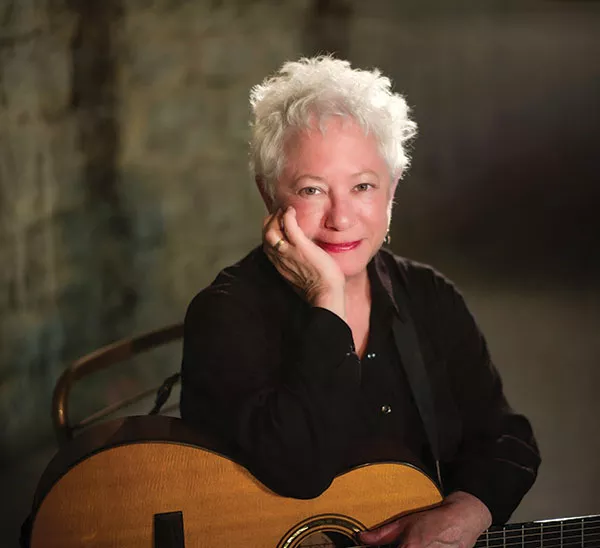 That said, are you glad to be rid of dealing with bigger labels?
No, because it's a catch-22, working with a bigger label. On the one hand, they have a certain amount of control over your work — although they've gotten much nicer about it over the years. On the other hand, there's no way to get international distribution and have an international, well-run career as a recording artist, in my experience at least, with an independent, very small label. When it comes to a catalog like mine with 22 or 25 albums, being with a major in certain aspects makes a lot of sense.
Is there a new studio album in the cards for you soon?
I'm carrying an album on tour, that's available only on tour, because there's a song on it called "I'm Still Standing," that I really wanted the audience to hear. And I'm talking, actually, with one of the major labels, about an album project or two. So, we'll see where any of that goes. I don't want to speculate on that stuff.
It's been a couple of years since your last album, right?
Yes — I think it got to the point where it didn't make sense to keep making an album and making an album and making an album, so I backed off it and moved on to other projects, like narrating. I've had some good success there; I got a Grammy last year for that.
One of your biggest hits was about the way kids treat each other, and the way adults treat kids. I'm curious what your take is on the current anti-bullying movement — have you taken an interest in that?
I think anytime you can stop people from being stupid, it's always a good thing. And bullying is being stupid. Particularly for the person doing the bullying, because it doesn't get you anywhere. Beyond that, I've let "At Seventeen" be used in a lot of anti-bullying campaign ads for free; I think it's important to put your money where your mouth is as an artist.