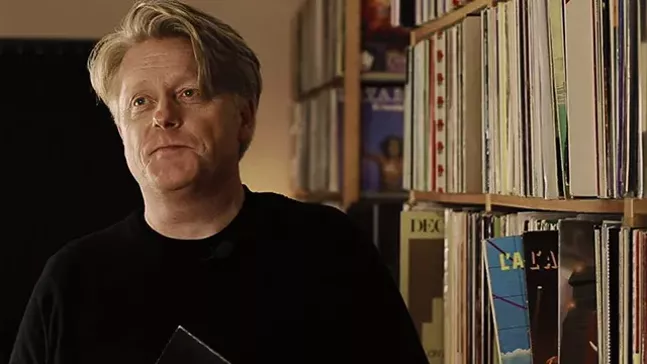 American music fans are wholly aware of disco, a party-style genre that emerged during the 1970s. Known for its glittery outfits, late-night dancing, psychedelic flashing lights, and bumping bass and synths, the electronic music scene found today is often credited to that culture. But in the U.S., Italo disco, which modern house, trance, and techno music largely draw influence
from, is often overlooked.

Italo Disco Legacy
, a documentary directed by Pietro Anton, chronicles the emergence of the music genre, from its first moments to its cult following, and traces how it spread around the world. The film made its debut in Berlin on Jan. 11, last year at legendary techno club Berghain. Along with a limited-edition DVD release, Italo Disco Legacy has slowly made its way to cities across the globe, similar to the way the genre first did. On Feb. 22, the documentary makes its Pittsburgh debut at Glitter Box Theater. For those who get the urge to dance after seeing the film, there is a free after-party at P-Town Bar hosted by Jellyfish.
Using music videos, footage of stage performances, and interviews with DJs, journalists, vinyl collectors, and musicians that started the movement, Anton digs deep into the genre. While much of American disco is soulful and groovy, with a focus on expressive vocals and lyrics drawing from early jazz music and the psychedelic pop of the '60s, Italo disco centers on beats and would fall more into the techno, electronic synth-pop category. At one point in the film, an interviewee joked about how bad the lyrics could sometimes be, flush with very rough English translations. Thus, they preferred to listen and play the instrumental versions of tracks.
And unlike American disco, which notably "died" on July 12, 1979 when Chicago DJ Steve Dahl blew up more than 1,000 disco records at Comiskey Park, Italo disco is alive and well, with some of the original musicians still being asked to perform their decades-old hits in places, such as California, Russia, and Spain.
Disco fan or not, Italo Disco Legacy is a fun and informative film about the history of the cult music genre and the impact it has had on music today. The legacy of Italo disco is long from finished.
Can't make the screening? Italo Disco Legacy is available to rent on Vimeo On Demand.