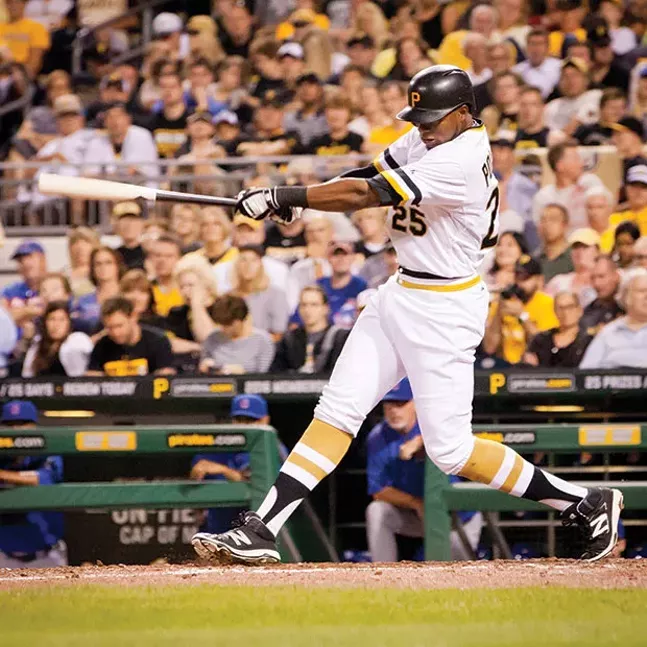 Americans love current events, like really current events. If something is happening in the world, we want to know about it right away. And thanks to social media and a 24-hour news cycle, we can learn about events, quickly pass judgment, and then move onto the next thing.
I'm certainly guilty of that. Whether it's politics, sports or anything else, I react to what's happening right now. Take the Pittsburgh Pirates, for example. They were going to be horrid, we said. We can't survive without Andrew McCutchen, we said. We traded away good players without getting a significant return, we said.
Except here we are, just 10 days into the regular season, and the Buccos are killing it. As of this writing, the Pirates are 7-2; Gregory Polanco is hitting like a young Andrew McCutchen; and Colin Moran, the guy we traded Gerrit Cole for, is hitting .345 and seems to be the third baseman the team has been missing since Jung Ho Kang.
We are all shocked by this because we were so sure things would be a debacle from opening day. Of course, the season is still very young, and many folks still assume the Pirates will tank. I'm usually one of those people, but not this time. This time, I plan to have hope, not just about the Pirates, but in all things. I want to have the kind of hope that Barack Obama promised in 2008 and spent the next eight years working to deliver.
I'm a cynic by nature. But in the past week, I've seen what can happen when hope pays off. I'm talking about the Pirates, sure, but that's just sports. As you've read elsewhere in this issue, I spent some time last week with patients and their families who are benefiting from medical marijuana. I knew these folks, because I've covered this issue since the fight to legalize the drug intensified four years ago.
When I first met Hannah Pallus, for example, she was sitting slumped in a wheelchair, expressionless, and suffering hundreds of seizures a day. When I saw her last week, the wheelchair sat empty in the kitchen of her Warrendale home, as Hannah walked about the house on her own, using her voice to yell and screech, as if she's trying to communicate. And last month, the little girl who had more than 1,000 seizures a month, had just five.
That's hope paying off, and while it took a long time to do so, it was well worth the wait.