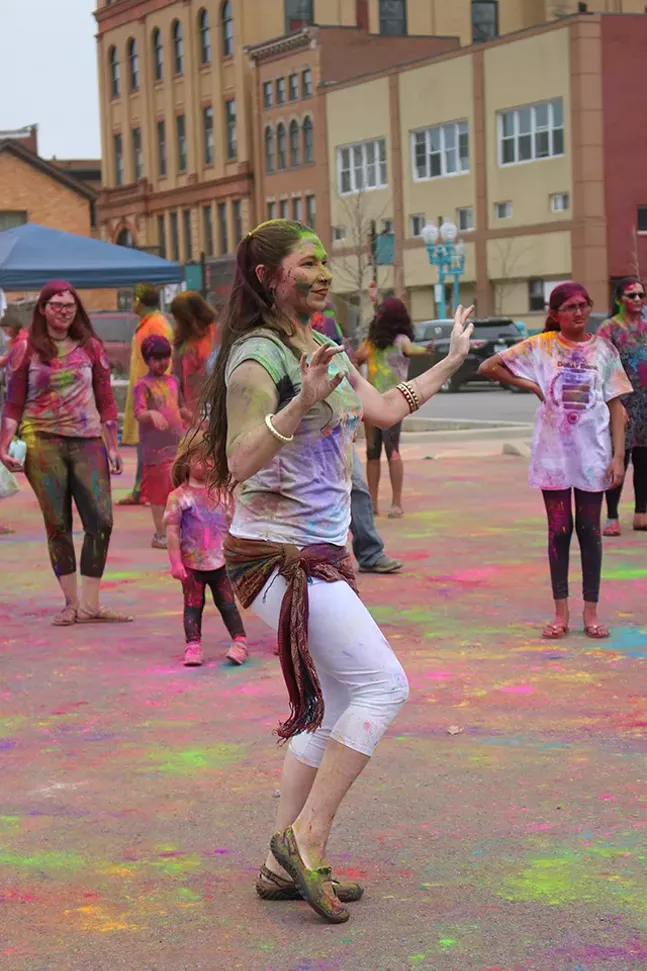 On April 28, celebrate the fourth annual International Color Festival, hosted by the Indian Community Center and Visit Carnegie. The celebration is based on Holi, the Hindu festival that marks the arrival of spring. Celebrants throw dry powders of various colors at each other or spray each other with colored water.
Holi is a Hindu holiday, but it's celebrated by people of all backgrounds. Each color symbolizes something different: Red represents love and fertility, blue symbolizes the Hindu God Krishna, and green represents new beginnings. The event is meant to be celebratory and inviting to all.
The Indian community makes up Allegheny County's largest single ethnic group, with about 15,000 Indian-Americans living in the county in 2017. While celebrations like the International Color Festival have been overwhelmingly attended by only members of the local Indian community, organizers hope to change that.
Krishna Sharma, founder of the Indian Community Center, says she started the festival as a way to bring the Carnegie community together and says it's not intended as a religious event.
"We are encouraging all ethnic groups to come," she says. "The entertainment is for everybody."
The event, which is sponsored by Dollar Bank, will feature live music, dance performances, local merchandise, and, of course, color packets. It includes Indian cultural performances from Guiding Star Productions and Joanna Abel & 3rd Street Belly Dance, alongside R&B and jazz from Elmoz Fire Band.
The packets sell for $2 each or three for $5. T-shirts will also be sold for $15 each. Proceeds benefit the Carnegie Boys and Girls Club.
Sharma says last year's celebration was a success, with about 350 people attending. She says the festival has been growing each year since it launched, and she expects this year's celebrations to be even bigger.
"If you don't want to play color you don't have to … just come enjoy the colorful day," she says.