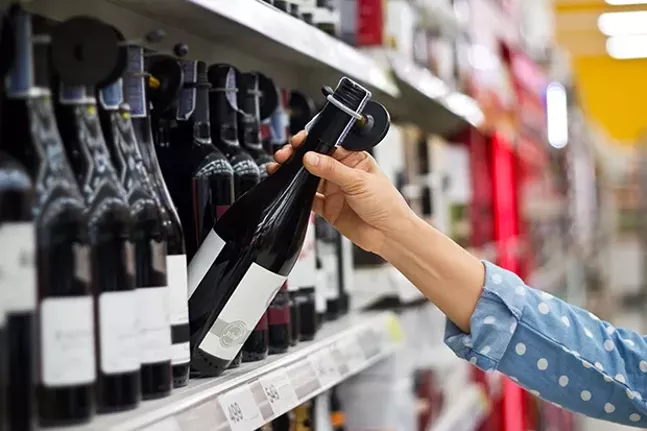 Six-packs are finally available at more than just that one smoky, neighborhood bar. No more timidly asking if IC Light Mango is for sale. More purchasing guilty pleasures with a bit of anonymity.
Over the last few years, Pennsylvania has become more lenient with its archaic drinking laws. Wine and beer are widely available. State-owned liquor stores have extended hours. Gov. Tom Wolf spokesperson J.J. Abbott says it's been a top priority for the administration to make liquor laws "much more customer friendly."
But, this doesn't mean liquor, beer and wine are now available everywhere at all hours; this is Pennsylvania after all. State laws still must be followed, and special rules obeyed.
Here's a rundown of some of the changes and some rules you might not be aware of.

Gas station booze
As of May 1, the state has approved 660 locations that can sell beer and wine. Customers are allowed to purchase up to two six-packs and three liters of wine per transaction. Not all Pennsylvania gas stations, grocery stores and restaurants have beer and wine, as each one has to apply for a permit to sell.
Notable Pittsburgh spots for on-the-go booze include GetGo gas stations in Bloomfield, South Side and Wilkinsburg. For drinking-age students, Thirsty Scholar Bar & Grille on Fifth Avenue in Oakland is also a bottle shop. And beer distributors no longer sell just cases; six-packs and growlers are available.
Craft collaboration
Starting in 2017, Pennsylvania-licensed breweries, wineries and distilleries could sell each other's products. East End Brewing can sell Wigle Whiskey and vice versa. These booze producers can also open five satellite facilities, up from two. Farmers markets are now fair game, too. Producers can sell and sample while customers buy fresh produce. There are a lot more places to get locally-made hooch.
Liquor-store hours
In 2016, Pennsylvania started allowing state-run Fine Wine and Good Spirits stores to operate on Sundays. More than 320 liquor stores are now open Sundays, typically with hours from 11 a.m. to 7 p.m.
Pittsburgh liquor stores with Sunday hours are located in Squirrel Hill, Shadyside, South Side, North Side, Mt. Washington, Lawrenceville and Westwood.
To-go beers from the bar
There are still plenty of bars in Pennsylvania that sell six-packs to take home. This was a primary way to get six-packs before changes started around 2015. Just ask the bartender what's available and go on your merry way. There's a two six-pack limit per transaction.
With more lenient liquor laws, many bars have stopped selling six-packs, and many more will likely follow. Call ahead.
Outside drinking
With an abundance of summer festivals, questions about the legality of drinking in the street or park will arise. Worry not. As long as organizers apply for a Special Occasion Permit ahead of time, drinkers can enjoy the summer breeze. Organizers likely have necessary permits for big festivals such as Pride. For smaller, hastier festivals, you might want to ask before cracking a cold one. Also, Erie has no open-container laws in its downtown business district, so drinking in the street is always allowed. Head north, good drinkers.