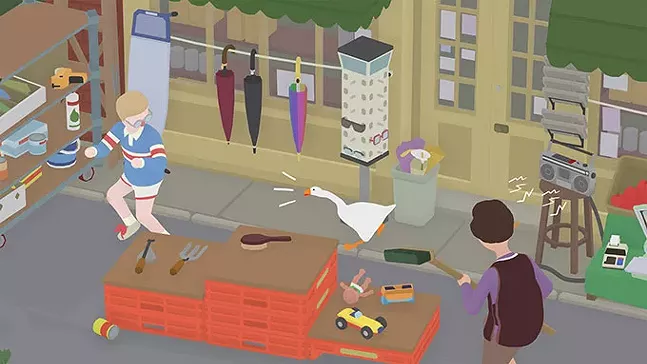 My grandmother loved geese.
Loved
them. So much so that anytime we drove by the pond near her house where dozens of Canada geese would gather, she would look upon the birds, with their dark plumage and striking white chinstraps, and smile, soaking in the breathtaking sight.
What beauty
, thought 8-year-old me.
What grandeur
. To touch one of these magnificent creatures would surely be something close to divine.
Then one day, it happened — I was to finally meet the geese. Old bread in hand, my grandmother and I went to the pond and approached the flock. And they bit me. And then they chased me. You could barely hear my cries above all the honking.
And that's how I found out that geese are, in fact, horrible. This sentiment is shared by people in Pittsburgh who spend time and money figuring out how to chase the cursed birds from their property in the most humane way possible. There's even a service called the
Geese Police
that uses a trained dog to scare off any winged creatures using your yard as their personal toilet.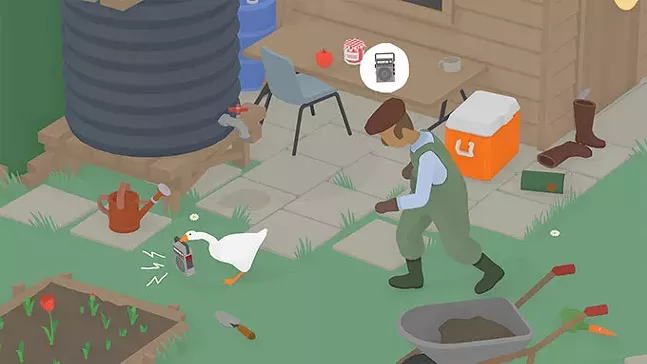 So it was no surprise when I discovered, via a plethora of weird memes on social media, that someone released a game inspired by the awfulness of geese. Made by House House,
Untitled Goose Game
sums up its absurd mission as "a lovely morning in the village, and you are a horrible goose."
But I wondered, would the game help me empathize with geese? Are they just misunderstood creatures trying, like all of us, to make sense of this cruel, confusing world?
The answer is, kind of. Available for PC/Mac and Nintendo Switch,
Untitled Goose Game
, with its artfully simple graphics and jaunty music score, challenges players to mildly inconvenience as many people as possible. You can check off a to-do list of annoying tasks, such as stealing a character's keys or dragging gardening implements into a pond. For the true social deviant, you can also just steal as many items as you can and hide them. I mostly terrorized a child and stole their toys. There are no points to earn. Being an unrelenting jerk, it seems, is its own reward.
What the game does show is that modern society presents many difficulties for creatures that lack human speech or opposable thumbs. And with housing developments encroaching farther and farther into wildlife habitats, what is a goose to do but deal with it the best way they know how — by fighting back, even if that means taking all your shit.