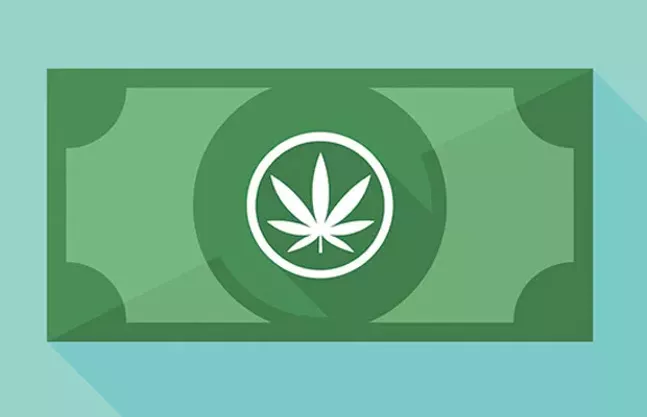 Pennsylvania's medical-marijuana program rolled out this February, but some state politicians are already looking to the next step: recreational marijuana. Pennsylvania Auditor General Eugene DePasquale and Braddock Mayor John Fetterman believe the state should legalize recreational marijuana as a way to create jobs, increase tax revenue, and save police resources that are spent on marijuana-related arrests.
"We have a budget deficit right now, and we have this substance that we can legalize," said Fetterman in an interview with City Paper in September 2017. "We can make it safe, take it out of the shadows, we could tax it. We could put those dollars toward whatever we as a Commonwealth decide to do."
According to a September 2017 Franklin & Marshall College poll, 59 percent of Pennsylvanians say that recreational marijuana should be made legal, with only 31 percent saying it shouldn't. Eight U.S. states and Washington, D.C., have already legalized recreational use.
Because of Pennsylvania's relatively large population, the auditor general's office estimates the state could eventually bring in about $325 million in tax revenue yearly, if recreational marijuana is legalized, regulated and taxed.
Below CP offers figures to show how a Pennsylvania recreational-marijuana tax could stack up compared to other states and other Pennsylvania "sin" taxes.