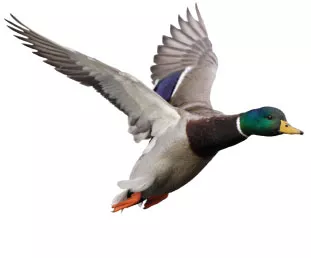 The sparrows are out in force this sunny afternoon; hawks circle, jays call. Mallards, honking along Nine Mile Run, fly through the black struts of a CSX rail spur and land gracefully on a restive eddy of the Monongahela River.
I drive, slowly, across the one-lane, 50-foot metal bridge -- with its puny 8-ton weight limit -- to the edge of Duck Hollow. I pull off the road, stopping short of a 90-degree left turn under a railroad trestle less than 11 feet off the ground. As I get out, long-time resident Chuck Stenger nods at me.
"Better lock it," Stenger says. "Used to be people down here never locked their doors or anything. Didn't have to. Now …"
Now, when a neighbor died and her house went up for sale, thieves broke in and stole all the copper pipe.
"You can't imagine that happening here," Stenger says sadly.
That's the thing down here in Duck Hollow, the city's smallest, most self-contained and -- by necessity -- self-sufficient neighborhood. A thumbprint of land hard by the Homestead Grays Bridge, its three streets are hemmed in by hills and the river. The community is virtually invisible, bound as it is by slag-heap-cum-upscale-housing, the raised hump of Conrail tracks and the Monongahela River.
It's impossible to get in anything larger than a small pick-up truck. Duck Hollow never sees a road paver, construction vehicle, fire truck, even good-sized delivery van. Residents have to meet trucks where curvaceous Old Brown's Hill Road skates by the metal bridge. From there, they have to hand-cart their couches and washing machines and 96-inch TVs themselves.
Given the impossibility of getting in construction equipment, it's no surprise that the frame houses are tiny: like baby teeth, three stories high and all pushed together. The surviving structures -- they've lost a dozen over the years -- are immaculately kept, painted blue and yellow, gray and brown, virtually all with ornamental flower gardens.
Residents like Stenger -- a retired city employee with iron in his hair and handshake -- are proud of their houses, and of their neighborhood. They're even proud of what they call their firehouse: a beveled gray wooden box holding hoses, which they can attach to one of three nearby hydrants in case of conflagration.
When Duck Hollow needs work done, residents use their own four-wheel drives and chain saws -- digging, plowing, sawing their way out. "We're our own public-works department," Stenger says. "Everybody looks out for everybody else."
It's been that way for a good 130 years, since the houses were originally built for mill and railroad workers. Duck Hollow's heart beat a bit stronger in the old days, when it boasted a post office and general store, both long gone. Now the big event is the early-morning howl of the trains heading east: steel wheels shaking the windows at 6 a.m.
"I look forward to that every day," Stenger says, smiling. "Most refreshing sound -- hearing the whistle of the trains in the morning."
Then it's quiet again. To call Duck Hollow sleepy, or lethargic, suggests too much activity: Change here is as quick as old-growth forest. No one ever left Duck Hollow to pitch for the Pirates, or plan the Panama Canal, or play piano for the President.
"Nobody hit the big time that I know of," says Al McKinney. And he ought to know: Although he was born outside the Hollow, he's lived here for 64 of his 72 years, in a house once owned by his grandparents. A retired steelworker who still wears his black-and-gold Local 6663 jacket, McKinney says, "Duck Hollow was all in the family."
It may not be that way for long.
Not so long ago, Duck Hollow was threatened by the proposed Mon-Fayette Expressway, which could have eradicated it. And although that project may never be built, there is talk about a bridge that will bypass the current one-lane span, connecting Duck Hollow directly with Old Brown's Hill Road. Snaking its way through oaks and hickories, the new route could mean an increase in services, Stenger allows -- everything from improved trash pick-up to deliveries, plus higher real-estate values.
But the bridge will also bring the loss of the Hollow's insularity, its preternatural quiet. "We've been a private community forever," Stenger says. "That'll change. Dramatically."
More traffic. More strangers. More locked doors.
Stenger takes a worried glance up the hill. Then he shrugs and walks away.