Marty Seltman is used to conveying uncertainty to his transgender patients.
Lately, it's not a concern over which hormones to prescribe, or in what doses, or their effectiveness. It's whether prescriptions for his trans patients, many of whom are on Medicaid, will go through at all.
"There's no certainty about what's covered and not covered," says Seltman, medical director at Metro Community Health Center in Swissvale. "I tell [trans patients] that we'll put it through and see what happens."
That uncertainty comes in part because Medicaid coverage of transition-related care isn't consistent. State Medicaid regulations prohibit treatment including hormones and surgery for trans patients, but sometimes, hormones are reimbursed.
"If their insurance says that they're a man, but they're a trans woman and they get a prescription for estrogen, chances are they won't be covered because it's a male getting estrogen," Seltman says. "But if they're officially female, it's much more likely they'll get covered."
As for surgery — often a crucial part of the transition process — forget it.
LGBT health-care advocates across the state are hoping to make what are increasingly seen as medically necessary interventions consistently available for transgender people who receive Medicaid. Earlier this year, a bill (HB 304) was introduced to the state legislature that would require all plans to cover transition-related care. But even that bill's sponsors acknowledge it could take a generation to shepherd it through the legislature.
That's partly why some advocates are quietly pursuing a different strategy, one that would need support from Democratic Gov. Tom Wolf, but not the Republican-controlled General Assembly.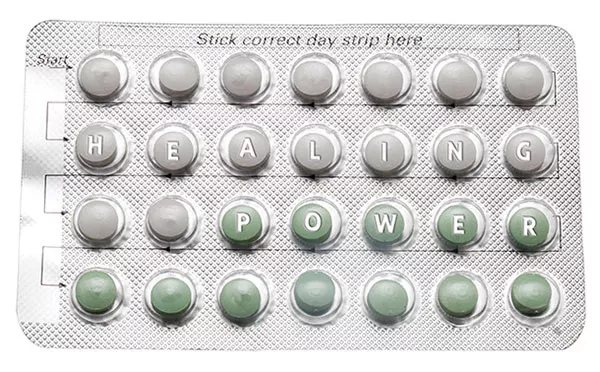 Their approach would take advantage of the governor's authority to shape the state's Medicaid benefits package, something he's doing anyway as part of his promise to expand Medicaid under the Affordable Care Act.
And it would also tap into his power to initiate a process that can undo the Department of Human Services regulations that currently exclude trans-related health coverage under Medicaid.
"Governors have a lot of flexibility over the Medicaid program [and] the benefits that are included," explains Erin Ninehouser, education and advocacy director for the Pennsylvania Health Access Network. "The steps that [Wolf] has taken for [LGBT] anti-discrimination protections are a good signal he's open to it."
The path to expanded Medicaid for transgender people turns out to be way more complicated than Ninehouser and her colleagues imagined.
The original idea, spelled out in a March 2 letter to the governor, hinged on Wolf's authority to define coverage under the state's Medicaid plan. Redefining certain Medicaid benefits was something Wolf was planning to do anyway as part of his promise to transition from former Gov. Tom Corbett's Healthy PA plan to a traditional Medicaid expansion under the Affordable Care Act.
According to the letter sent by the Pennsylvania Health Access Network, "The transition from Healthy PA to a straightforward Medicaid Expansion presents an important opportunity to address longstanding disparities in access to care for underserved populations and craft a well-functioning system that will meet the needs of low-income Pennsylvanians into the future."
The letter, signed by about 50 groups including the Women's Law Project, Just Harvest and the Disability Rights Network of PA, urges the governor to require that "Medicaid MCOs [managed-care organizations] not be allowed to discriminate against people with the pre-existing condition of gender dysphoria by excluding medically necessary care, including hormone therapy, counseling, surgery and other transition-related treatment."
Earlier this month, simply expanding Medicaid benefits seemed like the easiest way to create coverage for low-income transgender people, since it could be folded into a new adult-benefits plan Wolf was planning to announce as this story went to press.
But what some advocates, including Ninehouser, didn't realize is that there are state Department of Human Services (DHS) regulations that explicitly prohibit Medicaid reimbursement for "surgical procedures and medical care provided in connection with sex reassignment," including hormones. And the governor can't simply override those regulations just by announcing a new Medicaid benefits package.
"We should've known about that," Ninehouser acknowledges, referring to the specific regulations that prohibit trans-related health coverage.
But there's a new, albeit more complex, strategy. Wolf has the authority to start a process that can undo the state regulations without a vote in the legislature. (Regulations, unlike statutes, are written by agencies themselves and can be changed as long as there's no conflict with state law.)
He would have to get DHS to present the regulatory change to the Independent Regulatory Review Commission, a five-member panel that considers whether the change is possible under the agency's statutory authority or is in the public interest, among other considerations, according to David Sumner, the IRRC's executive director.
The process includes a 30-day public-comment period and input from the appropriate standing committees in the legislature — whose input "would have weight to it," Sumner says. But the final authority rests with the commission itself.
The commission currently has two appointees from legislative Republicans, two from legislative Democrats and is awaiting the fifth appointee from the governor. That means that if all three Democratic appointees voted down the DHS regulations prohibiting reimbursements for transition-related care under Medicaid, the governor could then issue a directive that would require coverage, Ninehouser says.
But will the governor initiate that process?
His press secretary, Jeffrey Sheridan, did not return multiple requests for comment. But DHS spokeswoman Kait Gillis wrote in an email that getting rid of the Medicaid exclusions for trans coverage "is currently under review by DHS. As Gov. Wolf has said, he looks forward to a robust conversation with the legislature, community and all other parties regarding this issue."
No one, including DHS, knows how many transgender people receive Medicaid in Pennsylvania. But roughly 4,800 of the state's 1.6 million Medicaid recipients could benefit from dropping the exclusions, assuming about .3 percent of the general population is transgender, a widely cited rate that demographers acknowledge is an educated guess.
Seven other states and the District of Columbia have already taken steps to affirmatively provide such care, something Michael Silverman calls a trend.
Silverman, executive director of the New York based Transgender Legal Defense and Education Fund, argues Medicaid reform is especially important for the transgender population.
"Transgender people are far more likely to be unemployed or underemployed than the population at large," Silverman says. "As a result of that they tend to be poorer and more likely to receive health care through Medicaid programs across the country.
"Despite that, Medicaid programs ... routinely exclude transition-related health care [and] all that does is target transgender people for poor health outcomes that lead to unnecessary suffering and continued marginalization."
But getting the Medicaid restrictions lifted in Pennsylvania is politically tricky; advocates are nervous that conservative legislators will try to derail the process.
"I worry that if socially conservative legislators get wind of the possibility to make these changes without a big public fight," Ninehouser says, "they could use it as an opportunity to politicize and demonize transgender people and derail any attempt at ending discrimination in benefits."
One eventual way around a political fight could be to rely on an interpretation of the Affordable Care Act, which "prohibits discrimination [on] the basis of sex, and in the regulations, with respect to gender identity," according to Kellan Baker, a senior fellow at the Center for American Progress.
While Baker notes that it is not yet settled whether the ACA's non-discrimination provisions will require public and private plans to affirmatively cover transitional care, he points to the federal government's decision last year to cover transgender-related care under Medicare as a sign of where coverage is headed.
"The federal government has not taken any steps ... to require state Medicaid programs to require coverage for transgender people," Baker says. "But I think the indications of where we're going as a country, both in private and public coverage, is that these exclusions are, by nature, discriminatory."
But even if the writing is on the wall, there are plenty of trans Pennsylvanians who are caught in a system of inconsistent care where the prospect of a full transition remains out of reach.
Jordan Gwendolyn Davis was one of them. A trans woman, activist and Medicaid recipient, she recently moved to San Francisco from Philadelphia to take advantage of California's Medicaid program, which covers transition-related care — and will allow Davis to finally get surgery.
"People are really suffering right now," Davis says, noting that it was "tricky" to get even her hormones covered in Pennsylvania.
She says getting the regulations changed will in part depend on trans people mobilizing to advocate and tell their stories. "A lot of people don't have hope or think we're chasing rainbows. There needs to be unity. This is not impossible, merely an uphill battle," Davis says.
But she doesn't regret leaving Pennsylvania. Being in California "feels a lot better ... I can actually see a way out. I can actually be who I am and have the full surgery and move on," she says.