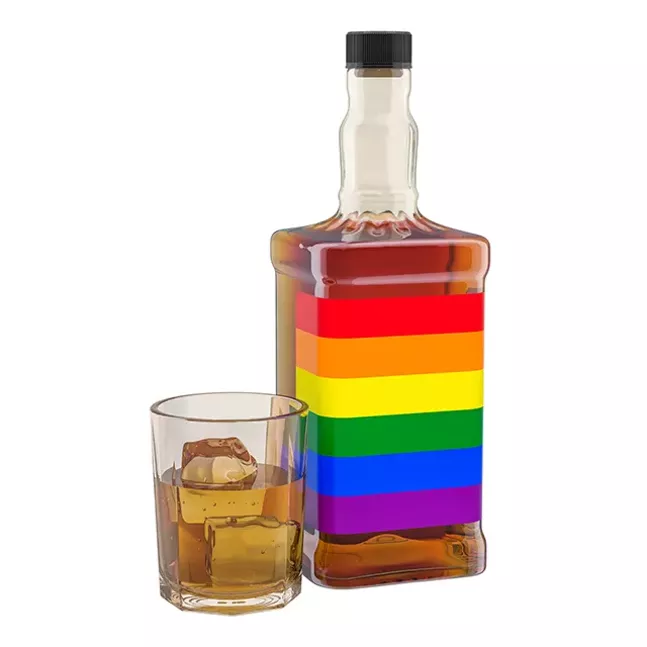 Pride weekend kicks off in Pittsburgh June 8. For folks heading into the city to celebrate, we've compiled a list of some of the 'Burgh's best LGBTQ bars. Whether you need a place to relax, mingle, or are simply looking for a partially mapped out bar crawl, these spots hit the mark.
If none of the below picks are the right speed, check out one of the many other cozy, friendly spots around the city. Need a tiki-drink? Escape to Hidden Harbor in Squirrel Hill. Can't decide between coffee and cocktails? Mixtape in Garfield excels at both. Can't stand still? Run laps around the dance floor at Belvedere's Ultra-Dive.
Did we miss your favorite place? Let us know!
There Ultra Lounge
3701, 931 Liberty Ave., Downtown
In the triad of Downtown gay bars, There Ultra Lounge is the biggest. It's a relaxed atmosphere with the occasional drag show and great drink specials.
Images
965 Liberty Ave., Downtown
Images is small and almost always packed with a diverse crowd. Go to watch the game, play pool, and for lots and lots of karaoke.
Real Luck Cafe (Lucky's)
1519 Penn Ave., Strip District
Lucky's two floors are like different bars. The first floor is divey, smokey, and cash only. But head upstairs and there's a packed dance floor, male dancers, and go-go boys.
Blue Moon
5115 Butler St., Lawrenceville
Blue Moon's drag shows are some of Pittsburgh's best. Shows (Wednesdays and Saturdays) are always themed and start at midnight. Get there early for a prime spot.
Hot Mass
1139 Penn Ave., Strip District
Hot Mass, a "nightlife cooperative," is one of Pittsburgh's hottest late-night spots. It's a welcoming, open place to drink and dance all night long to music from some of the best DJs in town.
P-Town
4740 Baum Blvd., East Liberty
P-Town is a welcoming neighborhood joint that's been around since 2007. There's never a dull moment at the bar, with drag shows, karaoke, and the return of their Italo-disco dance party pop-up, Jellyfish.
5801 Video Lounge & Café
5801 Ellsworth Ave., Shadyside
For around 15 years, 5801 has been bringing a three-level party to Shadyside. Dance downstairs, relax in the cozy middle-tier, or get a breath of fresh air on the rooftop bar.
Element
5744 Ellsworth Ave., Shadyside
Searching for something a bit more upscale? Look right down the road from 5801 to Element. The bar has everything: dinner, drinks, and drag.