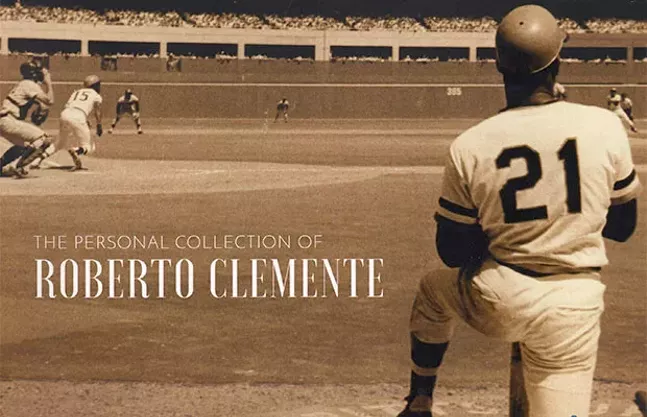 Think about the mundane items you save, like receipts, tax forms and membership cards.
We keep these things because we think someday we might need them; even though deep down, we know they're worthless. And they are, unless you're Roberto Clemente. On Tue., July 11, during the MLB's All-Star festivities, Hunt Auctions will be auctioning off what the company calls "the most significant player collection to have ever been offered at public auction." If you've got the money, you can buy things like Clemente's game-worn 1960 World Series uniform (top value of $500,000). That's awesome, but my favorite items are the truly bizarre ones. Here are some of our favorites (starting in the bottom left). For more information or to bid online go to www.huntauctions.com.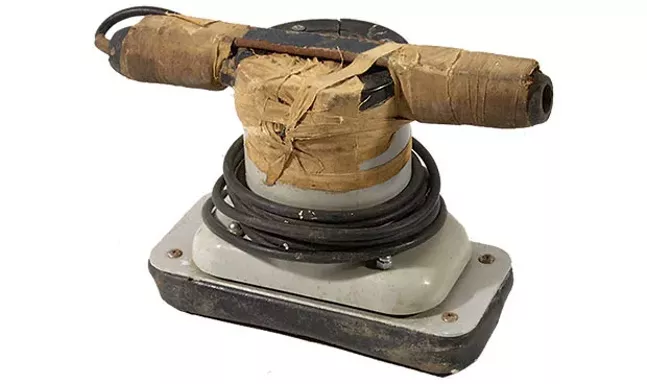 Need to work out your stress spots? Get the Roberto Clemente electric massage machine ($400-600). Turns out No. 21 was a physical-therapy buff.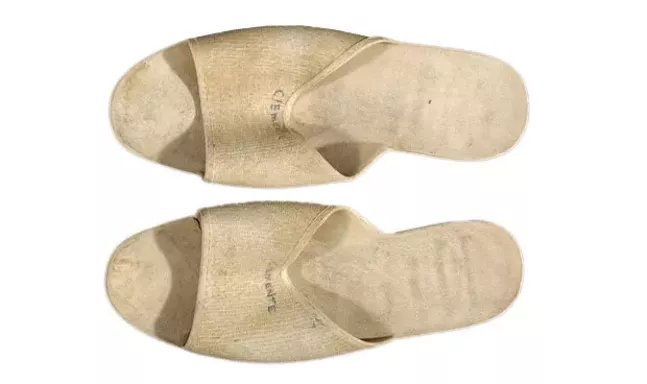 Tired of getting athlete's foot in the shower? Get the Great One's rubber shower shoes ($500-1,000). "Clemente" is written across the top "quite possibly by Roberto himself."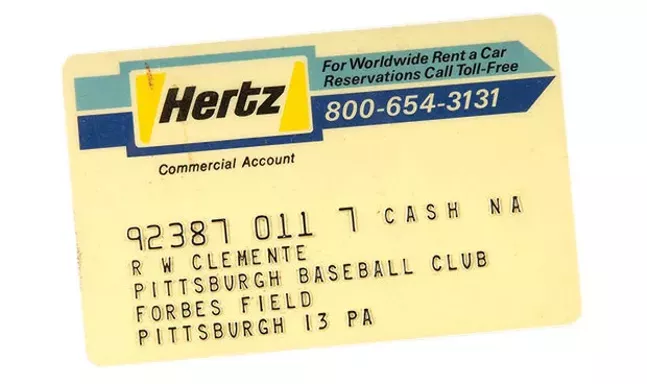 You'll be a hit the next time you rent a car at the airport if you "accidentally" flash Roberto Clemente's Hertz membership card ($300-500). Bonus: The phone number still works 45 years later (we checked).

For an estimated $5,000-10,000, you can get his personal pool table and balls. For another $500-750, get his personal pool cue.

In my opinion, the greatest item in this auction is this white gravy boat with a wheat-stalk decorating the side. Why? Because Clemente studied ceramics and made it himself! When your mother starts bragging about your siblings' success, you can retort with: "Well, I own a goddamned gravy boat made by Roberto Clemente!"

The baseball Clemente notched his 2,000th hit with comes with a great story. The home run was retrieved by 15-year-old Gary Chick. Chick met Clemente after the game and gave the legend the ball for an autographed bat and ball. This ball is worth upwards of $40,000! I wonder what Chick's bat and ball is worth.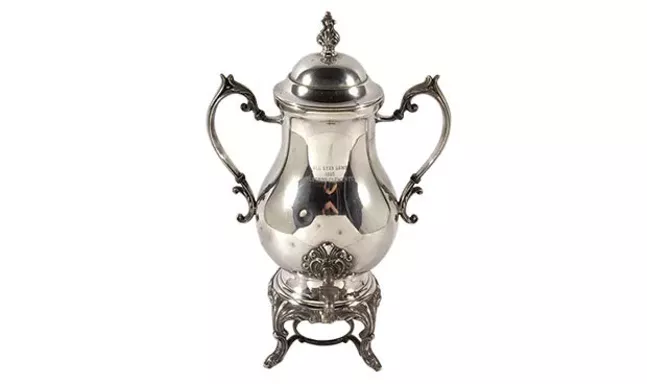 Clemente received lots of awards during his career, and some were kind of bizarre. In recognition of his selection to the 1966 All-Star team, for example, Clemente was given a silver coffee urn ($1,000-2,000).

Finally, Clemente's 1955 Topps rookie card is a highly sought-after item. Now imagine, owning a Clemente rookie card that was actually owned by a 20-year-old Roberto Clemente ($2,000-4,000). Yeah, I have chills too.